Georgia Workers Compensation in 2019: How It Works and Important Changes
Posted: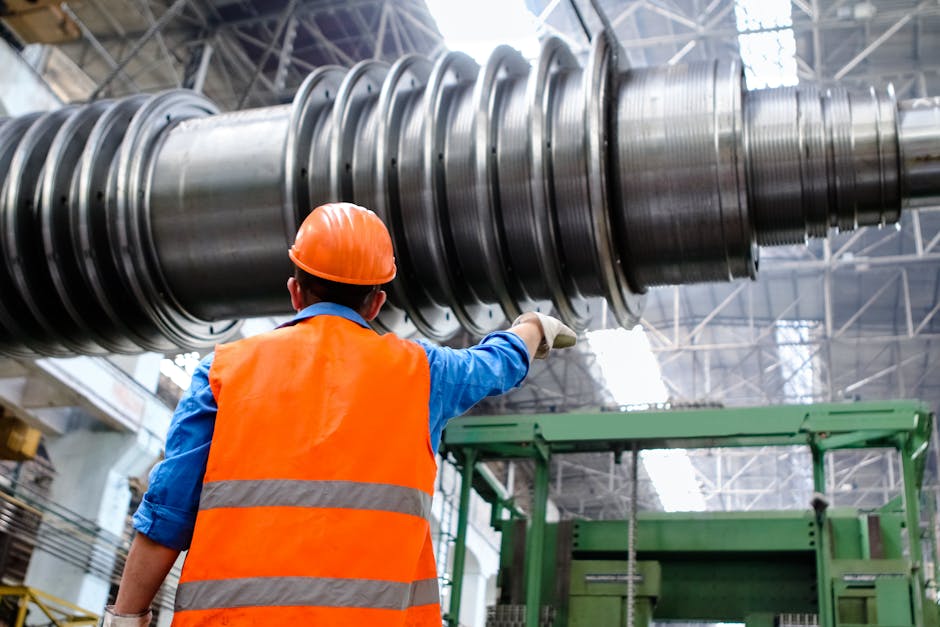 Originally Posted On: http://www.kake.com/story/41081934/georgia-workers-compensation-in-2019-how-it-works-and-important-changes
Georgia workers file between 30,000 and 40,000 worker's comp claims every year. That means that each year there are at least that many people injured on the job. If you are here seeking information, you probably count yourself among them.
If so, then it is vital we make you aware of the changes made to worker's compensation this year. Otherwise, how are you supposed to know your rights and what you are entitled to?
If you suffered injuries at work, read on to learn more.
What is Worker's Compensation
Worker's compensation is an insurance program paid for by your employer. In the case of an on the job injury, it helps your employer pay for your benefits.
Covered benefits include:
Doctor and hospital bills
Physical therapy, rehabilitation, and other ongoing treatments
Necessary travel expenses
Compensation for time out of work
Georgian employers pay between $2.00 and $2.49 per $100 of payroll. This means that if you grossed $1,000 this pay period, your employer paid between $20 and $25 for your worker's comp insurance alone.
In most cases, worker's compensation is mandatory, but there are a few exemptions. Insured employers receive a Certificate of Insurance to prove their coverage.
You can also verify your employer's coverage by going to this website.
2019 Changes to Worker's Compensation Laws in Georgia
Legislation introduced four major changes to Georgia's Worker's Compensation laws this year. These changes affect weekly payout maximums and how long benefits get paid for ongoing medical treatments.
Temporary Total Disability (TTD) Weekly Benefit Increase
TTD benefits get awarded to you if you get injured on the job if:
A.) you are completely disabled because of the injury.
or
B.) your employer is unable to give you adequate light-duty work.
TTD gets paid out at a rate equal to two-thirds of your average pre-injury weekly pay.
Before July 1st, 2019, this amount capped out at $100 per week. Now it caps out at $675 per week.
Maximum Death Benefit Increase
If you suffer a fatal injury while working, your spouse and eligible dependents receive a death benefit. Like the TTD benefit, the death benefit pays two-thirds of your average weekly pay.
Before the new legislation passed, the lifetime maximum death benefit was $230,000. Dependents received this benefit in weekly installments that capped out at $575 per week.
The new lifetime maximum is $270,000 with weekly maximum payments of $675.
Death benefits still last for 400 weeks or until your surviving spouse turns 65, whichever is larger. The benefits also end if your spouse remarries or moves in with a new partner. If the beneficiary is a child, they receive benefits until they turn 18, or 22 if enrolled in college.
Temporary Partial Disability (TPD) Rate Increase
Sometimes employees become disabled because of a work-related injury and must take a lower-paying position when they return to work. These employees are eligible for a TPD benefit.
If you are eligible for a TPD benefit, this will help bridge the gap between your old and new compensation rates. You could get up to two-thirds of the difference of your pre- and post-injury pay.
It used to be that the weekly cap for TPD was $383. The new cap is $425 per week.
Changes Related to the Payment of Medical Treatments and Expenses
In the state of Georgia, there was a time when there was no limit on how long you could receive worker's comp benefits. That changed in 2013 with an amendment that limited the benefit period to 400 weeks.
Since then advocate groups have railed against the decision. This year, their pleas were finally heard.
The amendments issued on July 1st included a clause that allows for lifetime medical benefits in the case of "catastrophic" injury. Catastrophic injuries result in an employee receiving a durable medical device within 400 days of their injury.
Such equipment includes but is not limited to:
Electric wheelchairs beds and mattresses
Nebulizers
Prosthetics
This law is retroactive and accommodates claims as far back as July 1st, 2019.
Other Things You Need to Know About Georgia Worker's Compensation
An employer's Worker's Comp insurance covers you from the start of your first day. Fortunately, most employees never have to use the insurance. That said, when you need it, you should know as much about the subject as possible.
If you have questions that aren't answered here, review the Worker's Compensation Handbook.
When to Report an Injury
You have 30 days to report a work-related injury and claim your benefits.
The seriousness of an injury is not always readily apparent. For this reason, it is recommended you report all injuries that happen at work immediately.
Not Just Anyone Can Treat You
Your employer must post information about the doctors who can treat injured workers. The doctors can either be a panel of six physicians or a Worker's Compensation Managed Care Organization (WC/MCO).
The panel of physicians must include the following:
One Orthopedic physician
No more than two industrial clinics
At least one minority physician, where possible.
A 24-hour toll-free number for the organization gets posted if your employer opts for a WC/MCO.
In either case, you have the right to change one doctor on the list without your employer's permission.
Concerns About Retaliation
Georgia is a work-at-will state. This means that unless you have a contract, your employer can fire you any time for any reason. It also means you can quit any time for any reason.
Despite this, it is illegal for employers to fire someone for filing a worker's comp claim. It is equally illegal for them to retaliate. These same rules do not, however, apply to someone who is currently receiving benefits.
This makes getting fired after you file a claim a truly frightening prospect. If retaliation from your employer is a concern, seek legal counsel as soon as possible.
Keep it on KAKE
If you have a story to tell about a worker's compensation claim, we want to hear it. You can report tips any time by filling out this short questionnaire.
We hope you will Keep it on KAKE as we continue to bring you the news!
Information contained on this page is provided by an independent third-party content provider. Frankly and this Site make no warranties or representations in connection therewith. If you are affiliated with this page and would like it removed please contact pressreleases@franklymedia.com