Amber Alert for 13-year-old Wisconsin girl after parents found dead
Posted:
Updated:
Jayme Closs
(ABC) -
Authorities are desperate to find a 13-year-old girl who they say was taken from her Wisconsin home where her parents were found dead.
"I haven't seen anything like this in rural western Wisconsin. We just don't see this," Barron County Sheriff Chris Fitzgerald said at a news conference Tuesday. "We want to bring Jayme home."
Jayme Closs, 13, was taken from her home early Monday morning by an unknown person who likely had a gun, according to the FBI office in Milwaukee.
Miami police: Possible sighting of missing Wisconsin girl
Here are some updated recent photos of missing and endangered 13 yr old Jayme Closs. Please contact Barron County Sheriff's Office tip line at 1-855-744-3879 with any information. pic.twitter.com/yXrhD4Zrnv

— FBI Milwaukee (@FBIMilwaukee) October 16, 2018
Authorities issued an Amber Alert for the girl after the bodies of her parents, James Closs, 56, and Denise Closs, 46, were found around 1 a.m. Monday at their home in Barron.
Police had responded to a 911 call made from a cell phone at the home, but no one communicated to dispatch during the unusual call, the sheriff said.
Fitzgerald did not say how the couple died.
Autopsies were underway on Tuesday, he said.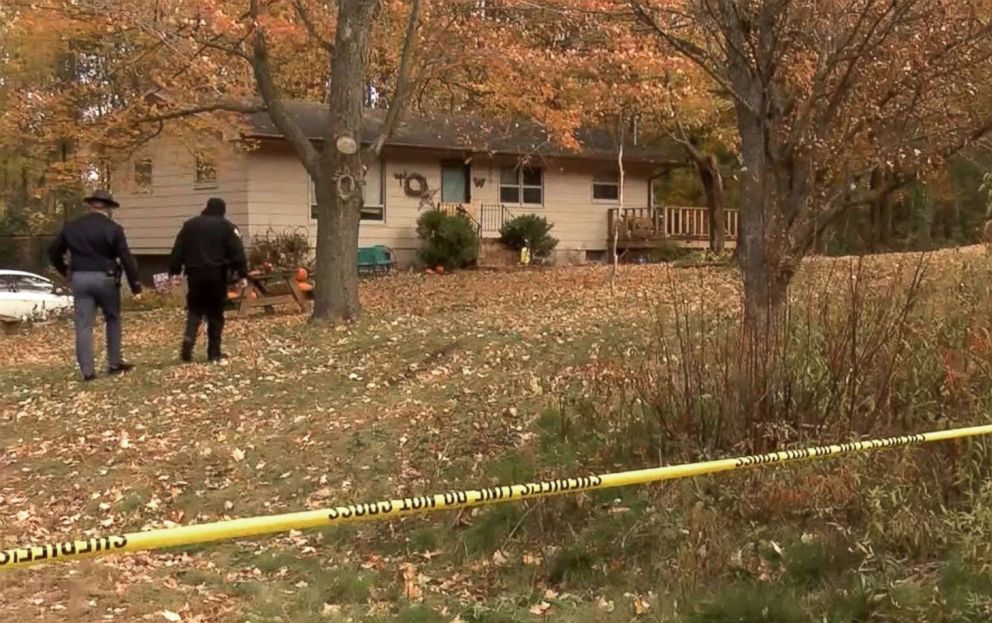 Jayme, who is now considered "missing and endangered," is a sweet and shy girl who enjoys dancing and sports, the sheriff said Tuesday.
Authorities are receiving tips and following up on them all, he said.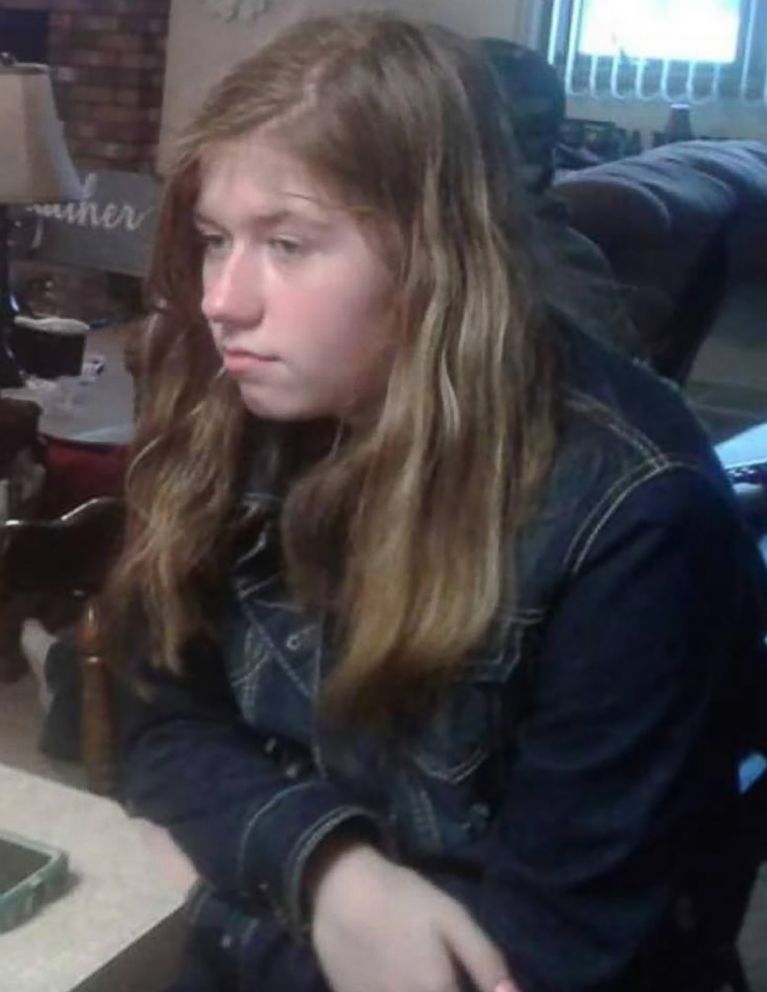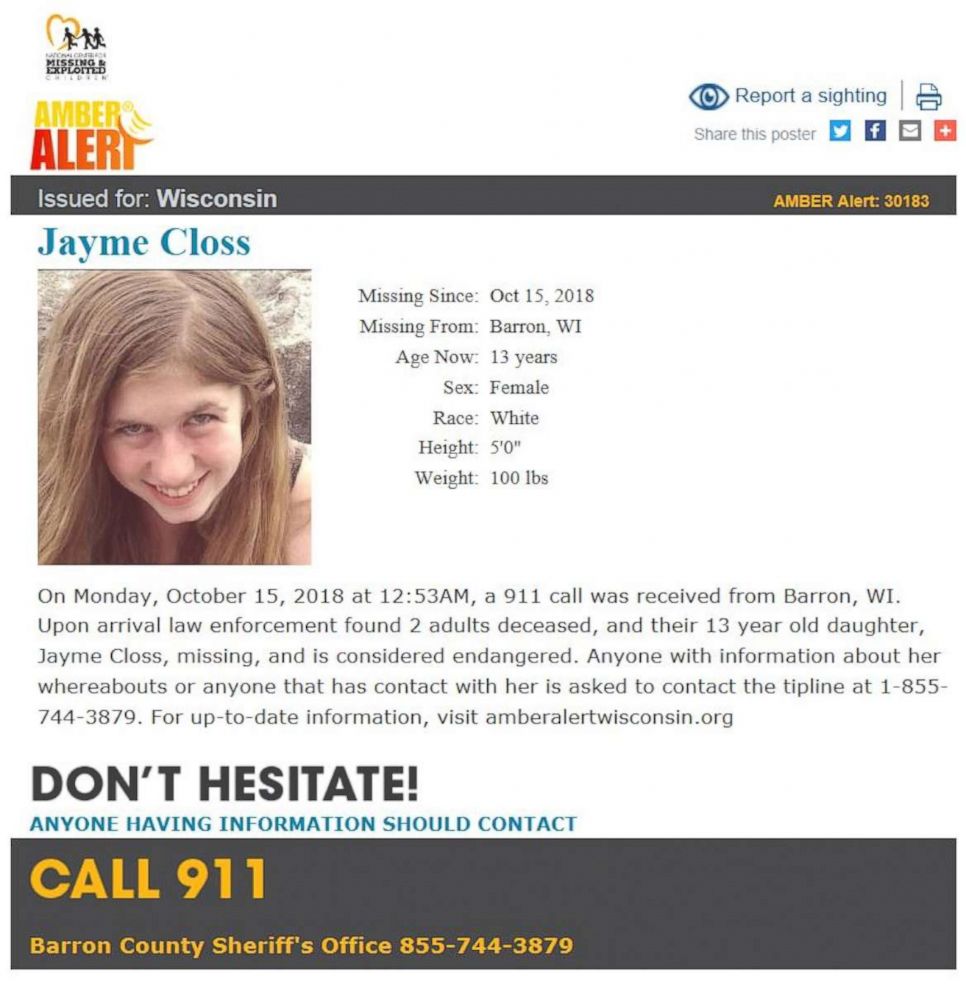 Police in Miami were even investigating a possible sighting of the girl at a gas station there, but they could not confirm the authenticity of the tip.
A tipster reported seeing a person fitting the description of Jayme between 2 p.m. and 3 p.m. Monday in a black Ford Explorer with a possible Wisconsin plate of I60WER, the Miami Police Department said.
"The vehicle was occupied by 2 well dressed, middle eastern males in their 30's, about 5'7" to 5'09", 200-250 lbs., and both had a beard," the department said.
As the search continues, Fitzgerald on Tuesday urged the public to take notice if someone they know engages in suspicious behavior, like altering their routines or changing their appearance.
"Every second counts in this case. When a child like Jayme is missing we ask you to observe this behavior and report it to us," he said.
Anyone with information can call the Barron County Sheriff's Department.