News
Suspect in shooting death of Wichita woman is arrested near Mexico border
Sunday, November 12th 2023, 8:59 PM CST
WICHITA, Kan. (KAKE) - A man suspected in the shooting death of a 24-year-old Wichita woman earlier this week has been arrested near the Mexico border in Texas, Wichita police announced Wednesday. 
The department on Tuesday presented the case to the Sedgwick County district attorney, who charged 26-year-old Carlos Anderson-Honeycutt with first-degree murder in Sunday's death of Brittnee Wicker.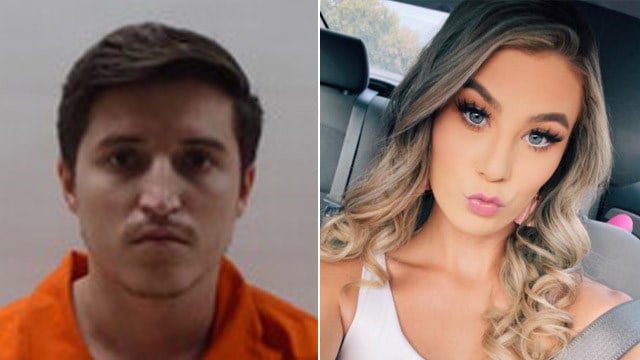 "Following a thorough collaborative effort with law enforcement agencies, including the Department of Homeland Security, the Wichita Police Department discovered that Carlos was possibly in the State of Texas," WPD said in a release. "Coordinating with partners in Texas, particularly the United States Customs and Border Patrol, an arrest was successfully made near Brownsville on the same day."
The Wichita Police Department and DA's office are working with Texas authorities to extradite Anderson-Honeycutt to Kansas to face charges. 
The release said the investigation suggests Wicker's death was the result of domestic violence. 
"The Wichita Police Department recognizes the severity of Domestic Violence and its impact on our community," the release said. "We are dedicated to serving all members of our community and ensuring access to resources for those in need."
Wichita police are searching for the suspect accused of fatally shooting a 24-year-old woman on the city's southeast side over the weekend.
Officers responded at around 6:20 p.m. Sunday to a shooting call in the 2300 block of South Belmont, near Pawnee and George Washington Blvd. Police spokesperson Kristopher Gupilan said officers arrived to find Brittnee Wicker with a gunshot wound in the home. She died at the scene. 
"The Wichita Police Department investigators are actively pursuing leads to apprehend the suspect and bring justice to the victim and their family," Officer Gupilan said in a release.
Wicker and the suspect were known to each other, and the incident was not random, Gupilan said. He did not name a suspect. 
"Domestic violence is not a private matter; it's a crime, and it's everyone's concern," the release said. "If you are a survivor of domestic violence, it is crucial to know that you are not alone, and support is available. Domestic violence is a serious issue, and there are organizations and services dedicated to helping individuals in need."
Anyone with information is asked to call WPD detectives at 316-268-4407, the See Something Say Something hotline at 316-519-2282, or submit an anonymous tip to Crime Stoppers at 316-267-2111.
A GoFundMe has been established to help cover funeral costs.
Wicker's death was the first of two fatal shootings in the city within seven hours. Click here for details of the second.