News
Wichita man accused of beating mother to death with a rock, police say
Tuesday, May 30th 2023, 10:04 PM CDT
WICHITA, Kan. (KAKE) - Wichita police have arrested a 21-year-old man accused of beating his mother to death with a rock. 
Sedgwick County Jail records show Devin Joel was being held on $1 million bond for one count of first-degree murder.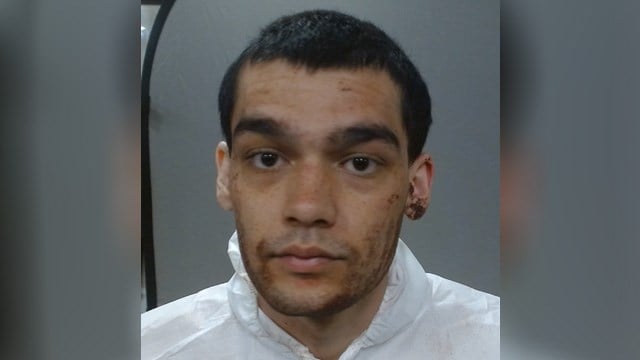 Officers responded at around 5:15 p.m. Tuesday to the report of a beating at a home in the 5700 block of East Central, near Edgemoor. They arrived to find 46-year-old Kacey Joel in the backyard with "significant trauma," WPD said in a release. She was taken to a local hospital where she later died.
Wichita police spokesperson Kristopher Gupilan told KAKE News the suspect was the victim's son and that the weapon he allegedly used was a rock. 
Witnesses told police that Joel had fled the scene. Officers found him after a brief foot pursuit. The release said he was wielding a large knife and made comments that he wanted to die by suicide by cop, the release said.
Officers were able to get Joel to put down the knife and he was taken into custody. 
"This arrest would not have been possible without the help of the eyewitnesses, and the officer's quick response and communication to apprehend the suspect," the release said. "The officers did an amazing job to peacefully arrest the armed suspect who had made it clear that he wanted deadly force to be used upon him."