News
Woman dies, man arrested following chase and crash in west Wichita
Tuesday, July 6th 2021, 5:12 PM CDT
WICHITA, Kan. (KAKE) - A 37-year-old robbery suspect has been arrested after police say he fled from officers and caused a crash that killed a 22-year-old woman in west Wichita. 
Jail records show Javan Jermaine Ervin was booked for first-degree murder in commission of a felony, aggravated battery and criminal possession of a firearm. 
Wichita Police Department spokesperson Trevor Macy said officers responded just before 5 p.m. Tuesday to a disturbance with a gun at a hotel in the 7500 block of West Taft. A man told them a male suspect had robbed him at gunpoint and that he was able to run away. The victim told officer he saw the suspect leaving the hotel with another male.
Officer Macy said the robbery suspect was identified as 34-year-old Jaime Chavez, who was wanted in connection to a previous robbery. He was located and arrested near Maple and Ridge. 
The other suspect, Ervin, fled the scene in a white 2003 Dodge Ram. 
"One of our officers got behind it attempted to pursue, but it was quickly disregarded by the supervisor. The officer immediately turned around and went back to help the original officer who was taking the other robbery suspect," Capt. Paul Duff said Tuesday.
He said the suspect flew through the red light at Central and Ridge at a high rate of speed, causing the wreck.
According to the Kansas Highway Patrol, Ervin's northbound pickup hit a westbound Chevy Silverado, causing wheels and tires to detach from the Dodge, which struck a Jeep Compass that was stopped to turn left from southbound Ridge to eastbound Central. Ervin's pickup then collided with a Mazda CX3 that was behind the Jeep. The Dodge rolled and came to rest in the northbound lanes of Ridge Road. 
Ervin took off on foot but was quickly arrested. He was held on $500,000 bond Wednesday afternoon. 
The 22-year-old Wichita woman driving the Mazda, identified as Samantha Russell, was taken to a local hospital where she died. She was eight months pregnant. Her husband said their son survived and is healthy. 
A GoFundMe has been set up to help the family.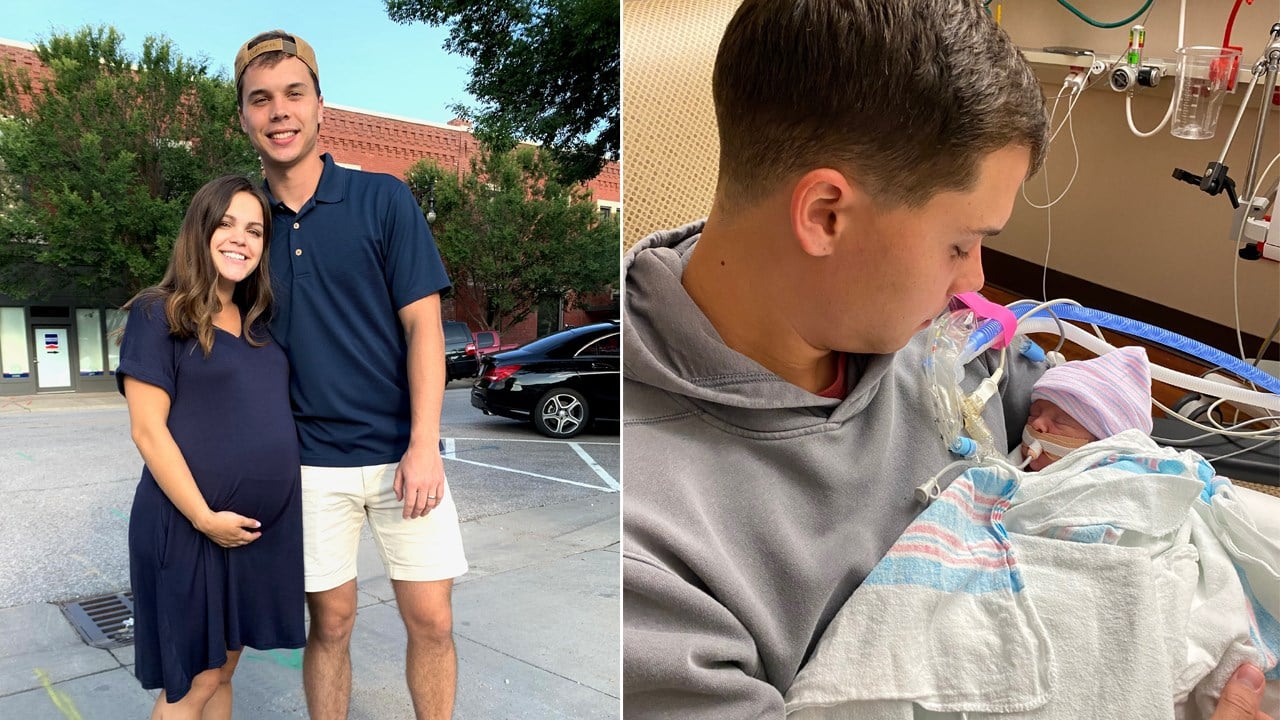 No one else involved was taken to the hospital with injuries.
Kansas Department of Corrections records show Ervin has a prior aggravated battery conviction and four robbery convictions. He's been in and out of prison since 2004 and was last released when his sentence expired on June 15, which was exactly three weeks before Tuesday's chase and crash. 
Chavez is on parole for a sex crime involving a 12-year-old girl in 2013. He's jailed for robbery, aggravated robbery, criminal possession of a firearm and a parole violation. His bond was set at $50,000.