Business
Ahead of the Curve: What a Market Survey Tells You About Your Business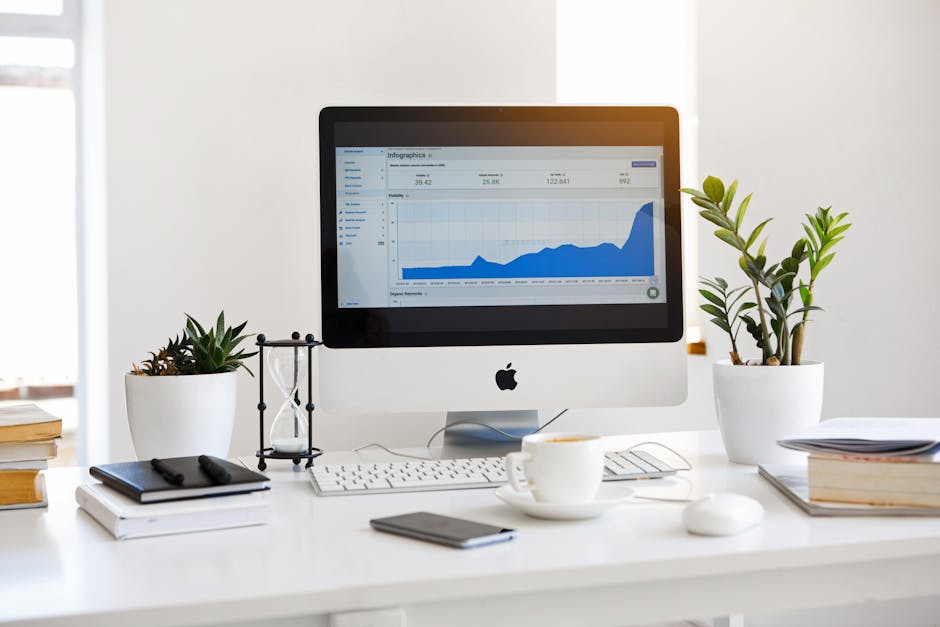 Today's marketplace presents you with new challenges daily. Technology, customers, competitors, and government regulations are always evolving. A market survey is crucial if you want to keep up with all these changes.
A market survey helps you understand your local customers and identify potential clients. It keeps you in the know about your competitors and can even help with product development. If you want to plan or solve current problems, the most effective tool for this is a survey.
Keep reading to learn how you can stay ahead of the curve by using market surveys to navigate your business and audience better.
For your business to be able to craft targeted products, messages, or marketing campaigns, it must understand the target market. Target market information helps a business to optimize for a specific audience. It also allows accessing the under-served customer, for instance, an infant formula company can focus on expectant and nursing mothers.
In a target market survey, you can expect data that will focus on your customers more. Survey questions typically ask about the customer's age, gender, profession, and household income or size.
If you want to go deeper and understand clients on a more empathic and psychological level, you can go personal with the questions. This means you'll collect data focused on customers' interests, attitudes, lifestyles, motivations, priorities, personal traits, and beliefs.
The second set of data can be more useful to your marketing as it tells you the inner needs of your customer. You'll start to understand behaviors, predict responses, and plan more powerful marketing campaigns. Get closer to your audience by using surveys as a customer communication management resource/tool.
Market Survey Tells You About Your Market Size
If you want to create a business plan or attract investors then market size data is essential. Potential investors like to ask for the figures that determine your business's potential.
The data also helps you to determine potential sales, likely growth, and planning. Most people don't want to over-invest in a market with low potential. Under-investing is also another risk.
For every business, market size data brings up many perspectives. It tells the expected threats, competitors, and likely challenges. You get a chance to find out how to present your services and the things that can give you a competitive advantage.
Market size survey data can provide you with answers to the following questions:
What is our competitors' market share?
How big is our prospective market?
What is the potential future of the market? Will it grow?
Who are our main competitors? What is their market share?
Are there similar or stronger products to ours?
What are the barriers to entry and issues that can affect growth?
What are the covered geographic regions?
Resources for Conducting Market Surveys
It can sometimes be challenging to collect marketing data when you don't know where or how to gather it, especially online. However, you can now rely on many of the available free sources to give you accurate results and quality market survey options. Some trustworthy and reliable platforms with vast data include:
Google Surveys
Statista
Pew Research Center
Survey Monkey
Market Survey and Competitive Analysis
Also, consider using social media platforms to run surveys and collect helpful information about your audience.
Market Surveys and Competitive Advantage
A market survey can provide you with information about your competition. Unfortunately, the business world isn't run like a one-person race where your product can sell without people in the lanes beside you. There is often intense competition that you should stay well aware of as much as possible.
Competitors' information allows you to stay informed of all the moves that people in your industry are making. You don't want to get surprised by a new service, product, or strategy. You'll have time to get ahead if you notice early on that your competitor has something more efficient, attractive or current.
Competitive analysis data is also about the customer. It puts you into customers' shoes and allows you to understand their needs better.
Market survey questions on competitors can ask or answer the following questions;
What is your current business' or product performance compared to competitors?
What strategies do competitors use to be able to attract customers?
Which are the primary keywords driving traffic to your competitors' website?
What draws customers to your competitor's products?
What type of content attracts the most leads or wins conversions for your competitor?
How much traffic does your competitor average and how many sources of inbound links do they have?
Market Survey for Consumer Insights Data
Do you truly understand your customers? Are your products, services, and marketing strategies about them? We've seen 42% of start-ups die, not because of a bad economy but because they don't meet the actual need of a customer.
Consumer insight is about analyzing market survey data. You want to understand them before deciding on when and what to sell. Today's customers are diverse so leveraging adequate insights can help you plan better, become more efficient, and increase profits, as well as offer personalized experiences.
Lack of market surveys can cause a disconnect between new products and what consumers actually need. A market survey can provide you with insights on people's needs and the competition. It also allows you to know the areas saturated with a product and the valuable niches currently available.
Enhance Your Business with a Market Survey
A marketing survey is an important decision making and a strategic tool. It is beneficial to use it throughout various stages of your business. It can provide you with customer feedback and help you understand competitor strengths.
If you want to improve existing products, the current clients' data can provide a lot of hindsight. You'll stay up-to-date on the latest trends and the new consumer needs. For more information growing, managing, starting or improving your business, check out the articles on our blog today.
Information contained on this page is provided by an independent third-party content provider. Frankly and this Site make no warranties or representations in connection therewith. If you are affiliated with this page and would like it removed please contact [email protected]