News
Late week snow in KAKEland, could impact travelers
The weather leading up to Thanksgiving is looking fantastic for travelers in and around KAKEland, but a late week system could impact travelers as they try to make their way home. 
While it is still too early to talk about totals and impact, weather models are pointing toward a system rolling into Western Kansas Late Friday or Early Saturday that could bring some snowfall. The system will likely bring mixed precipitation as it slides east Saturday into Sunday morning. Locations along the Kansas-Oklahoma State Line will likely see more of a rain event, while those further north could see some snow accumulation.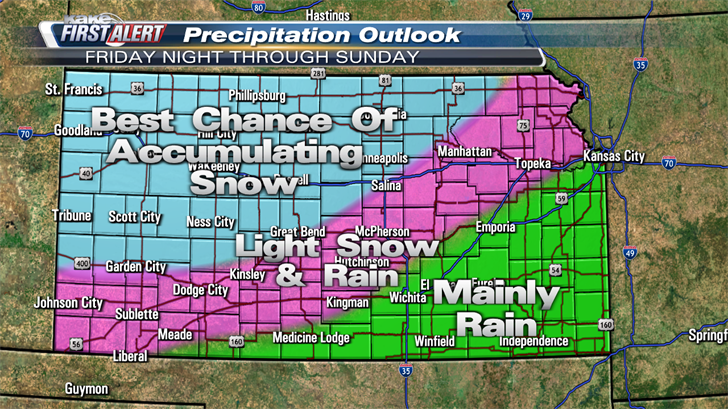 With the system only in range for the GFS and Euro, confidence on snow placement and amounts remains rather low at this time. Both models are agreeing that the further south and east your are in KAKEland, the lower your chances for accumulating snow.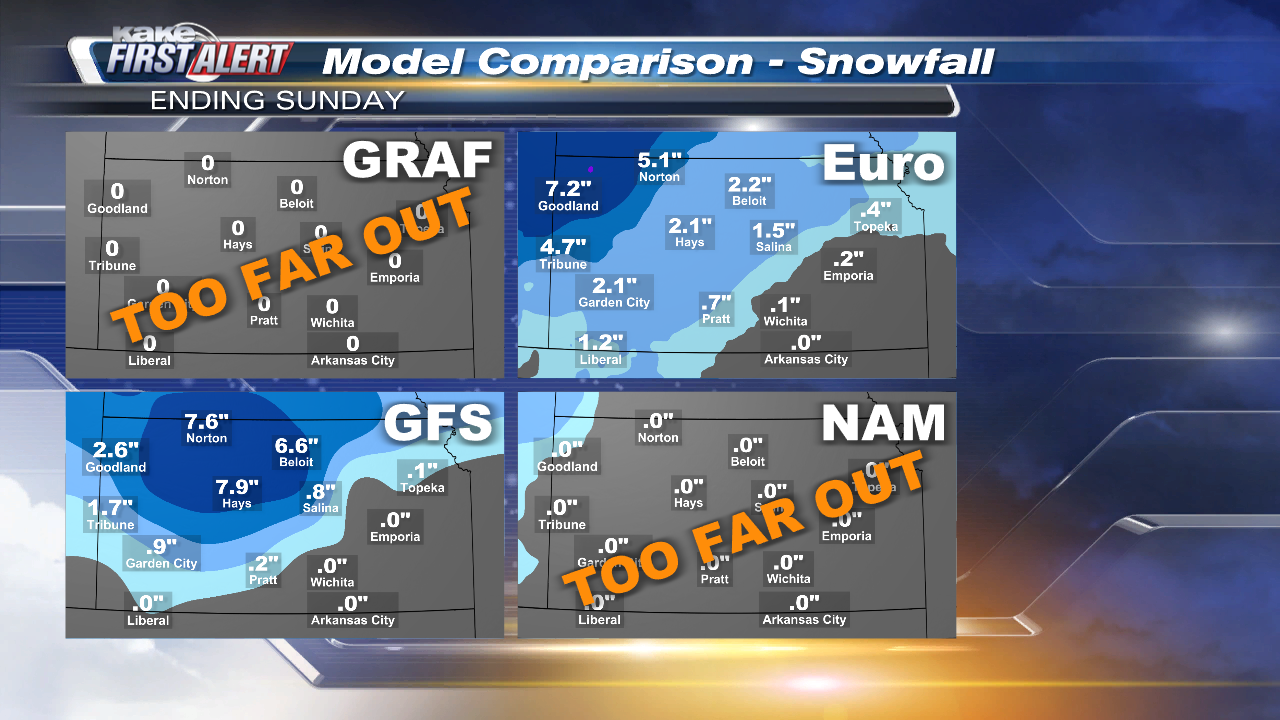 Do not get too excited with the "big-time" totals being tossed around on these models, and others you might observe on social media. With ground temperatures up above freezing, accumulating snow will likely be melting from the bottom up until the ground temperatures drop closer to freezing. As of Tuesday morning, the Kansas Mesonet reported 2" soil temperatures in the low 40s to lower 50s across the state of Kansas.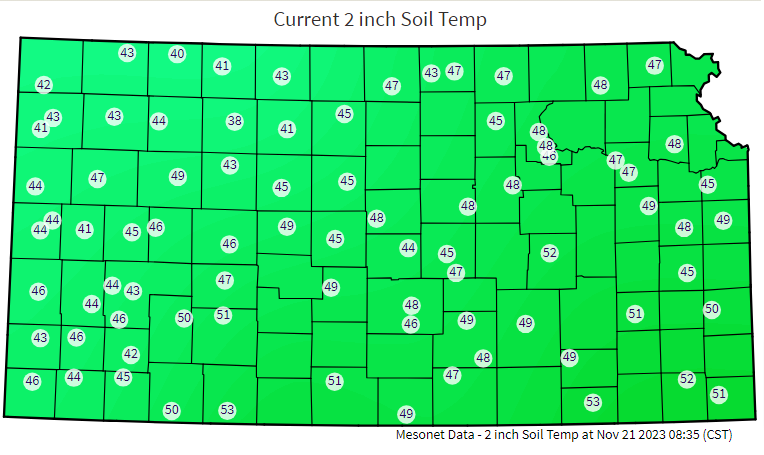 The snow and wintry mix system will roll out of KAKEland early Sunday morning. As the storm rolls out, sunshine will likely increase from West to East and this should help clear up roads in areas that do receive snowfall. 
If you are traveling on KAKEland roads this coming weekend, stay weather aware and stay up to speed with the ever-evolving forecast. This far out, minor adjustments in track and timing could have major impacts on who sees what when it comes to precipitation type. 
We'll keep you up to date with our Interactive Radar and LIVE weather coverage. Get those features and more on the free First Alert Weather App. With the app you can track storms in your area, stream the latest forecast videos and live severe weather coverage, and set customized alerts to keep you and your family informed and safe.
Check Wichita road conditions road conditions across the state at KanDrive.org . Check road status and conditions for Colorado at COTrip.org .