News
Teen charged in shooting death of 69-year-old woman in east Wichita
Monday, September 18th 2023, 10:06 AM CDT
Daryon Boone, 19, made his first court appearance Monday and was charged with first-degree murder in commission of a felony and criminal discharge of a firearm in the September 1 death of Norma Williams. He remains out of jail on bond ahead of his next court appearance on October 2.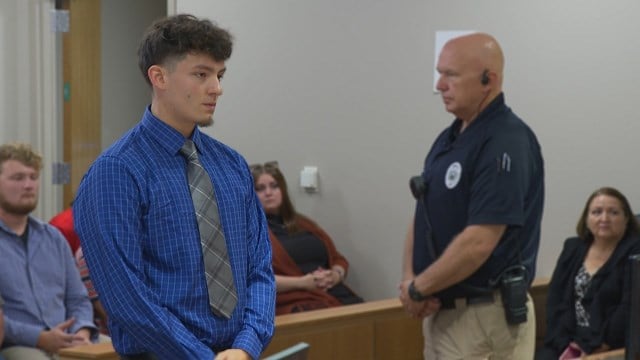 The shooting happened on a Friday night. Wichita police said Williams was in the passenger seat and her husband was driving north of Greenwich at around 10 p.m. When they reached Kellogg Drive, a group of eastbound motorcyclists ran the red light, and one of the motorcycles, driven by Boone, hit the Williams' pickup truck. 
After the collision, Boone allegedly followed the Williams' pickup, pulled a gun and shot at the vehicle, killing Norma. 
Wichita Police Chief Joe Sullivan said at the scene that the suspect (Boone) "put two shots into the rear window of the pickup truck and killed the female occupant of the truck... in full view of her husband. This is sickening." 
After the shooting, Williams' husband pulled into the QuikTrip at Central and Greenwich for help.  
Boone was arrested and later released on $500,000 bond.