News
Apple unveils the iPhone 15
(CNN) — Apple unveiled its iPhone 15 lineup along with a major update during its September keynote event Tuesday.
The company confirmed rumors that it will switch to USB-C from its proprietary lightening charging cable with the iPhone 15. That means users will now be able to use the same charging cord to power their iPhones, iPads and Mac computers.
The press event, which Apple teased with a "wonderlust" tagline, is taking place at the company's headquarters in Cupertino, California.
Although the annual iPhone event has become formulaic over the years, announcing incremental changes to battery life, camera system and displays, this year's USB-C announcement marks the biggest change to the iPhone's design in 11 years. The change could ultimately streamline the charging process across various devices and brands.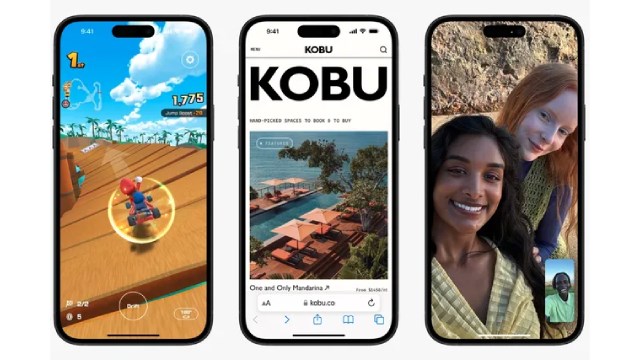 The change comes as Apple looks to give consumers more reasons to upgrade their iPhones. Last month, Apple's sales fell for the third consecutive quarter. iPhone revenue came in at $39.7 billion for the quarter, marking an approximately 2% year-over-year decline, as people update their devices less often.
Apple kicked off Tuesday's event by announcing the new Apple Watch Series 9, which features Apple's in-house silicon chip and ultrawideband connectivity. The updated Apple Watch will let users log health data with their voice, raise their wrist to brighten the display and double tab their thumb and finger to do things like answering calls or pausing music. The Series 9 will come in colors such as pink, navy, red, gold, silver and graphite.
Apple says its Watch Series 9 will also be the company's first ever carbon neutral product, thanks to efforts to reduce its carbon footprint and to offset emissions with carbon buybacks.
The-CNN-Wire
™ & © 2023 Cable News Network, Inc., a Warner Bros. Discovery Company. All rights reserved.