News
Wichita native recalls escape from Lahaina during Maui wildfire
WICHITA, Kan. (KAKE)- Joel Tapler who was born and raised in Wichita now lives in Maui and was in Lahaina when the wildfire started.
He says it was just another day. He'd seen small brush fires before and that's what everyone in the town thought it was, until they realized it was much more serious.
"As soon as I saw that first bloom of smoke it wasn't is that gonna be a large fire it was how long is this going to last and how big will it be," Tapler said as he described the moment he realized everything would change.
As he hurried to escape the town that was quickly catching fire due to strong winds he and other residents ran into roadblocks.
"Directly to the north of me is a wall of smoke and fire," he explained. 
He further went on to say that there is one way in and one way out of the town. One road was already on fire and the other one was extremely backed up.
Tapler's car was low on gas so he decided to escape on foot. He said he didn't want to potentially block the road if his car couldn't make it.
Now he is safely at his home miles away from the town but he has friends and co workers who were displaced.
"Every single person I know that lives in Lahaina property is without a home," he said.
He expressed his extreme sadness about the town he knew and loved being gone. He said he knew when he was running for his life, he was saying goodbye to Lahaina which he calls the soul of Hawaii.
"No matter what you see and what you hear I swear it's worse," he said to explain just how severe the damage is.
However despite all the destruction and grief he says it is a strong community and they will rebuild.
It'll be a long road to recovery for Maui. At least 67 people have died from the wildfire and countless buildings have been destroyed.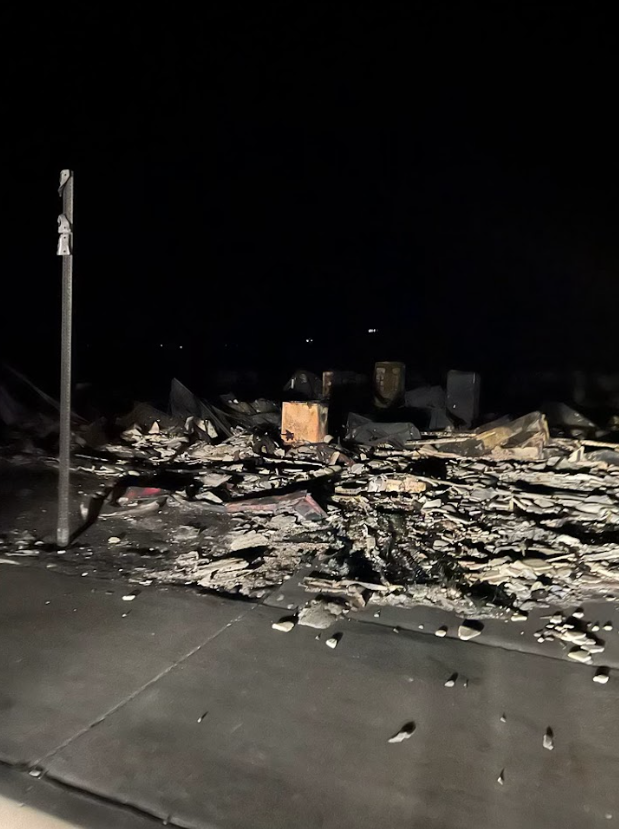 Tapler says the best thing you can do to help the people in Maui is to stay home.
"We don't need visitors, we need resources and financial support," he said,