News
SpaceX 'superloads' traveling through Kansas again
CourtesTOPEKA, Kan. (KAKE) - The Kansas Department of Transportation says SpaceX "superloads" are making their way through Kansas again Thursday through next Tuesday.
KDOT tweeted a map of the planned route, with the loads starting in the northeast and making their way southwest.
"Be aware as you travel, as this could affect your travel time," the tweet said.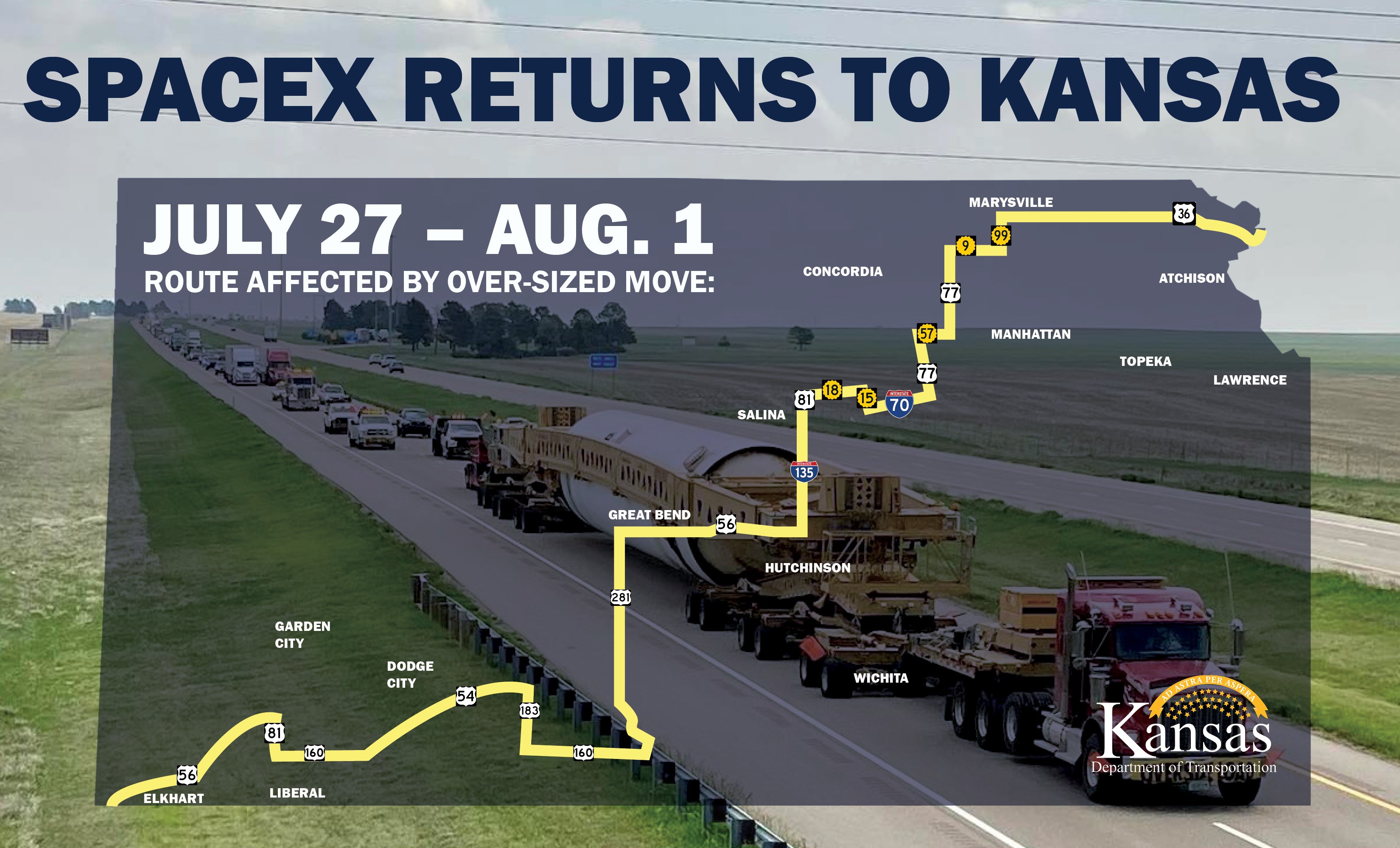 The last time the loads came through the Sunflower State in late May, they were traveling at only 45 mph, and the giant structures took up the entire roadway. Traffic backups were several miles long at times.