News
Remains of Kansas WWII veteran, killed in action, returning to be buried
PLAINS, Kan. (KAKE) - The remains of a Kansas WWII veteran killed during the largest bombing mission against the oil fields and refineries at Ploiesti in Romania, are being returned to Plains to be buried.
U.S. Army Air Forces Staff Sgt. Robert C. Elliott of Plains, Kansas was serving with the 343rd Bombardment Squadron, 98th Bombardment Group, 9th Air Force on August 1, 1943 during Operation Tidal Wave when his plane was hit by enemy anti-aircraft fire. The 24-year-old Staff Sergeant's remains could not be identified so he was buried along with other unidentified soldiers in the Hero Section of the Civilian and Military Cemetery in Romania. 
After the war ended, the remains of all unnamed U.S. casualties were disinterred from the cemetery in Romania for identification. In 2017, those thought to be associated with Operation Tidal Wave were sent to DPAA Laboratory at Offutt Air Force Base in Nebraska for examination. Due to DNA testing, the DPAA was able to identify Staff Sgt. Elliot's remains on February 8, 2023.
Staff Sgt. Elliot will be interred at Plains Cemetery on August 1. His name will be forever recorded on the Tablets of the Missing at Florence American Cemetery in Italy and a rosette will be placed by his name to show he has been accounted for.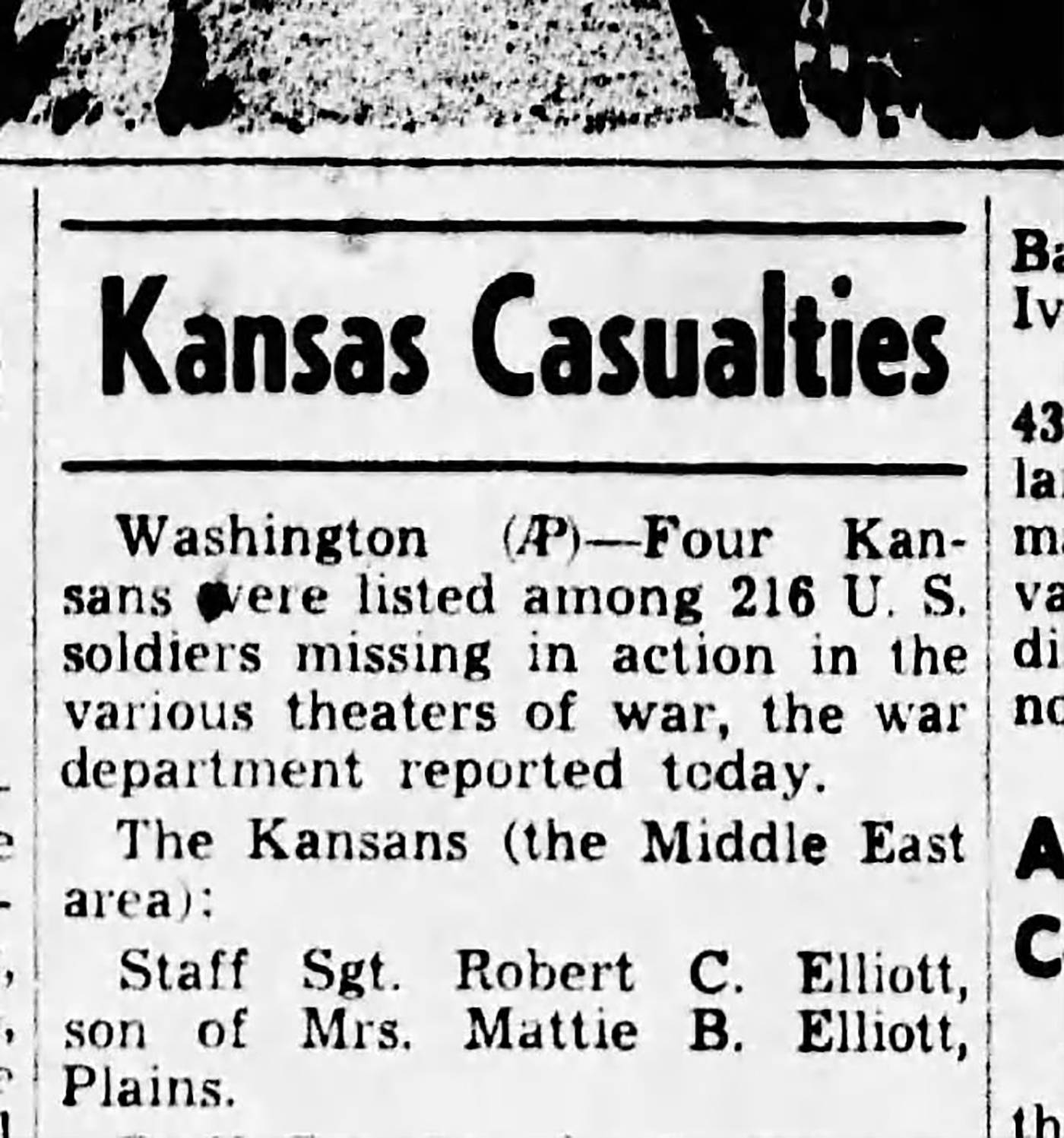 More information on Staff Sgt. Elliot can be found here.