News
Prayer vigil held for Old Town shooting victim, teens involved in crash
Wednesday, May 24th 2023, 10:11 PM CDT
There were tears and prayers at a vigil Wednesday in front of St. Francis Hospital in midtown, as people gathered to remember La'Tionna Johnson, who died from her injuries after a shooting on Saturday.
She leaves behind a 6-month-old daughter, that members of the family are coming together to take care of.
"She's never gonna get to know her mother. She's never going to see a picture of her mother's face," says Johnson's sister Ka'Shyia Evans. "She's never going to get to say, mommy."
Police believe La'Niah Banks was the one who shot Johnson, she's still on the loose and considered armed and dangerous.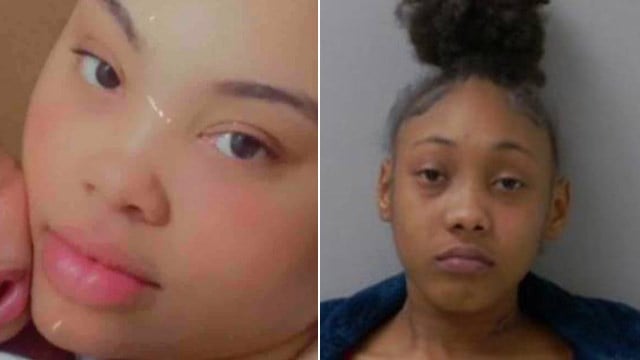 The family and members of the community came together to pray for La'Tionna and five teenagers were involved in a car crash on Monday. The teens in one of the cars involved had been at the hospital visiting La'Tionna and were on their way to get food, according one of the teen's mother.
Pastor and community organizer O'Dell Harris Jr. led the prayer.
"When we continue to lose our youth, we continue to lose our future," Harris said. "Our youth and our young people are our future. And it's our job to not only nurture them but to help save their life"
Season Micheax is the mother of one of the children critically hurt in the crash.
"Everybody's been hurt and affected," said Micheax. "I've never seen so many people come together. Everything feels really unreal."
A GoFundMe has been set up for the family La'Tionna Johnson.