News
Old Town shooting victim dies as search for suspect continues, Wichita police say
Sunday, May 21st 2023, 6:41 AM CDT
WICHITA, Kan. (KAKE) - A young woman who was shot after breaking up a fight in Old Town over the weekend has died.
Wichita police confirmed Wednesday afternoon that La'tionna Johnson has passed away. The shooting happened Saturday night in the 1000 block of East 1st Street, near Washington. She had been shot twice.
Police said Johnson broke up a fight between a friend and the suspect, 19-year-old La'Niha Banks. Banks is accused of shooting Johnson as she drove away from the scene.
Anyone with information on Banks' whereabouts is asked to call 911.
A shooting Saturday night has sent a teenage girl to the hospital in critical condition.
The Wichita Police Department said that shortly after 11 p.m. officers were called to a shooting in the 1000 block of E 1st Street N. At the scene they found a 19-year-old girl who had been shot twice in her upper body. Emergency services rushed her to the hospital in critical condition.
WPD discovered that the victim had been trying to break up a fight between her friend and 19-year-old La'Niha Banks, who police suspect to be the shooter. The victim was able to break up the fight but was shot while driving away from the scene. 
Banks is suspected of one count of aggravated battery, five counts of aggravated assault, two counts of discharge of a firearm into an occupied vehicle, and one count of attempted murder. 
Police have located the red 2014 Buick Lacrosse Banks that was last seen driving.
A GoFundMe has been set up in support of the victim.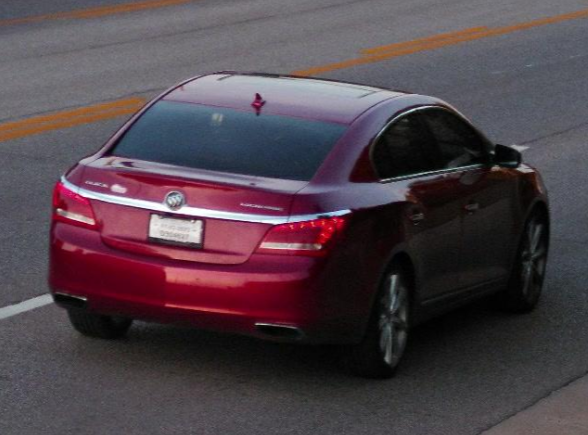 The investigation is ongoing. Banks is considered armed and dangerous.
If anyone has any information on this case, please call WPD detectives at 316-268-4407, the see something say something hotline at 316-519-2282, or Crime Stoppers at 316-267-2111.
A previous version of this story erroneously stated the shooting happened Friday night.