News
Sunday-Monday rainfall totals
A soaking rain across most of KAKEland beginning Sunday is begging to wrap up as of 3pm Monday. Below is a radar estimated look at rain across the state, with most places seeing at least a trace from Sunday morning to now.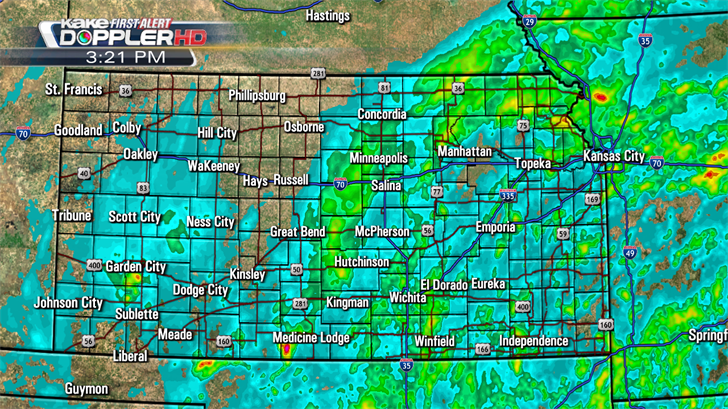 Other areas have seen some beneficial accumulation. Take a look at some of those totals below (courtesy of the Kansas State Mesonet site)!
Below are rainfall reports from some local airports:
Eisenhower National Airport: 1.18"
Salina Municipal Airport: 0.95"
Hutchinson Municipal Airport: 0.58"
Dodge City Regional Airport: 0.22"
Below are a few of the rainfall reports (as of 7am Monday) from local weather observers whom report to the CoCoRaHS site.