News
Tuesday evening storm reports and photos
Wednesday, May 10th 2023, 7:11 AM CDT
It was a rowdy day yesterday across KAKEland as thunderstorms migrated across the state, bringing hail, high winds and beneficial rain. A good majority of the storm reports yesterday were for large hail, above 1.50" (ping pong size). The largest report was in Pawnee County, where hail stones reached around 4.00" (grapefruit)!  Winds were also very gusty within the storms, and many reported wind gusts at or above 70 mph.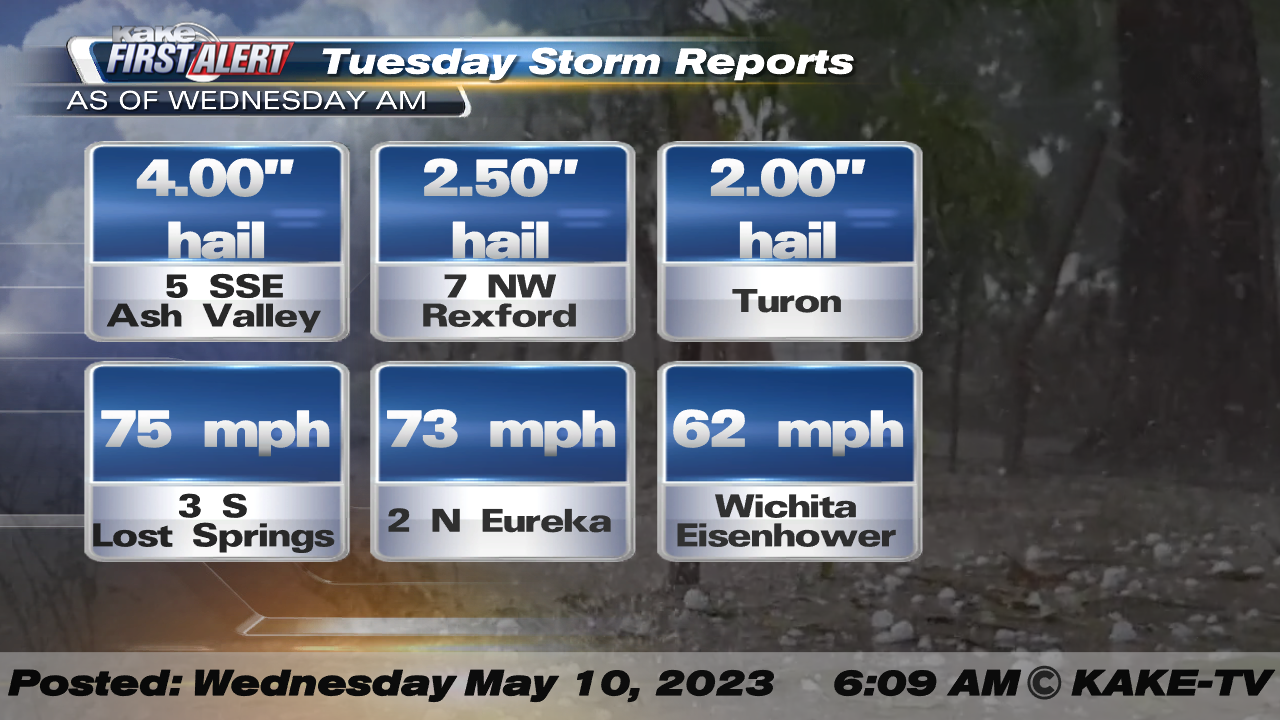 Damage reports poured in across KAKEland as a result of the storms. Here are a few of the reports:
- 1 NNW Downtown Wichita: Trees blown onto houses around 1300 block and forecast, as well as 400 block and Erie. Someone had to be rescued on the second floor of a house. 
- 2 NNE Downtown Wichita: Tree fell on a house around 400th block and 15th street in north Wichita. No injuries were reported. 
- 1 W Oaklawn: Power lines reported down near 2300 Block S Victoria. 
- 4 SW El Dorado: Large trees knocked down
- El Dorado: Large tree branch landed on truck and two houses. Houses have damage. 
- Cottonwood Falls: Power lines reported down. 
The thunderstorms sadly resulted in some damage and kept a lot of you on your toes, but it also brought beneficial rainfall across the state. Pawnee and Rush Counties were the big winners, receiving around 3" of rain! Look below for more rainfall reports. 
 Several of you also shared your videos and pictures with us. Here's a look at a few of those below. Thanks for sharing!
Did you snap any photos of hail or maybe receive damage? Send them our way by going to our KAKE Facebook, Twitter or Instagram. We would love to see your photos!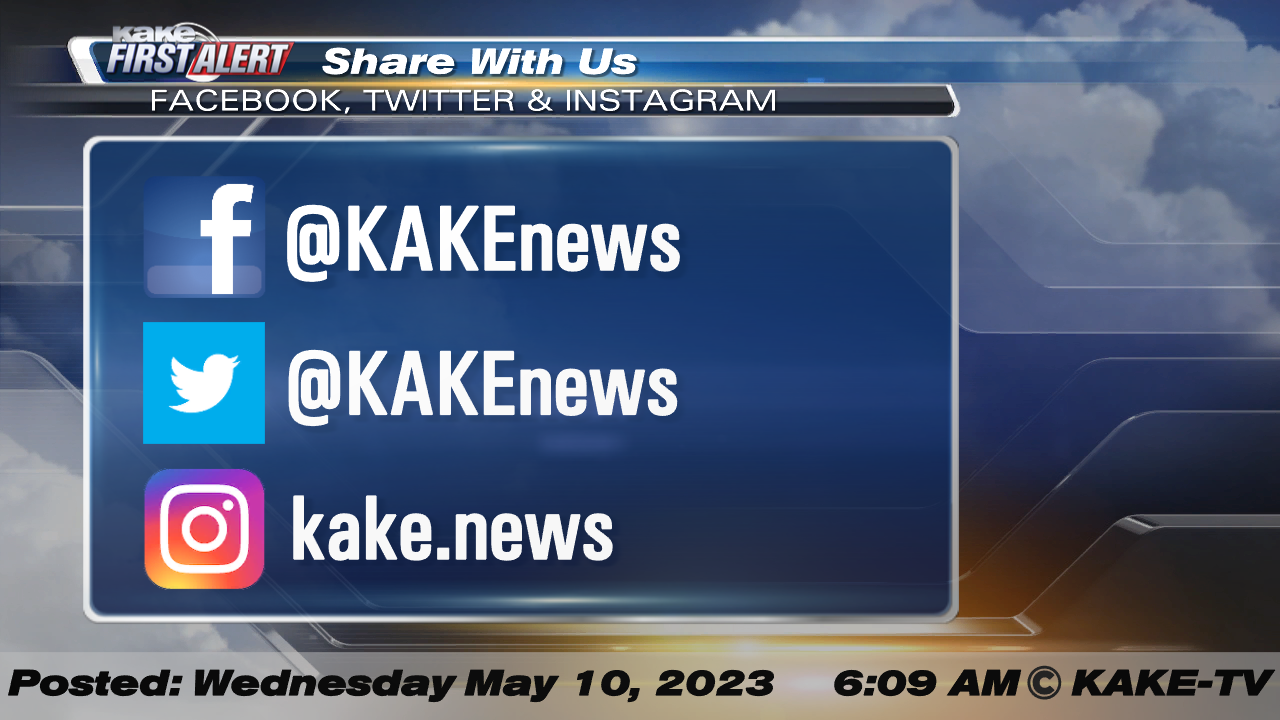 Meteorologist Brittany Foster