News
6-year-old Kansas boy shot to death while playing in front yard
Thursday, May 4th 2023, 10:31 AM CDT
KANSAS CITY, Kan. (KCTV) -- The family of a 6-year-old boy killed in a Wednesday night shooting in Kansas City, Kansas, has identified the boy.
The family has of Sir'Antonio Alphonso Brown said the 6-year-old was the victim of a Wednesday night shooting in the 3100 block of Greeley Avenue.
The shooting happened around 6:15 p.m. Brown was taken to a local hospital for treatment of his injuries but ultimately died.
On Thursday morning, police said they had recovered a vehicle connected to the shooting.
The-CNN-Wire
™ & © 2023 Cable News Network, Inc., a Warner Bros. Discovery Company. All rights reserved.
Previous story by the Associated Press:
One or more shooters opened fire on a child playing in the front yard of a Kansas home, killing him, authorities said.
The attack Wednesday evening in Kansas City, Kansas, when it was still daylight, doesn't appear to have been a "random act," police Maj. Violeta Magee told reporters at the scene. Police didn't release the name or age of the child but described him as a "young juvenile."
Officers found the wounded boy in the front yard. He was taken to a hospital, where he was pronounced dead, Magee said.
Police found more than 30 shell casings at the scene. They are looking for a maroon Subaru Legacy with a missing front bumper that may be connected to the attack.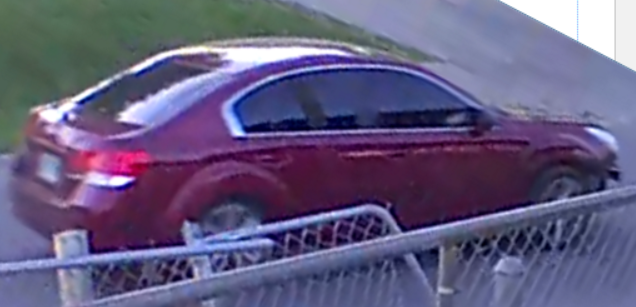 Police haven't said whether they think more than one person was involved in the attack, or whether the intended target was the boy or the adult he was with. Police didn't immediately respond Thursday to phone and email messages seeking additional information.