News
5 people fatally shot, including 8-year-old, in Texas rampage that started with a noise complaint
Saturday, April 29th 2023, 5:46 AM CDT
OnScene.TV
(CNN) -- Five people were fatally shot, including an 8-year-old, in a Cleveland, Texas, home after a Friday night rampage that started with a noise complaint, according to the San Jacinto County Sheriff's Office.
The gunman, who remains at large, was apparently shooting a rifle in a yard and neighbors asked him to stop because a baby was trying to sleep, San Jacinto County Sheriff Greg Capers said. The suspect then turned the weapon on his neighbors.
Authorities found the victims Friday night after receiving a harassment report about 11:30 p.m. local time, the sheriff told CNN affiliate KHOU.
Multiple people were shot around the residence, Capers said. Two women in a bedroom were found laying over two young children who survived, he added.
The victims were shot above the neck at close range, Capers said.
There have been at least 174 mass shootings in the US so far this year, according to the Gun Violence Archive. Both CNN and the archive define a "mass shooting" as a shooting that injured or killed four or more people, not including the shooter.
There were 10 people inside the home at the time of the shooting, according to the sheriff.
The victims range in age from 8 years old to about 40, Capers told reporters early Saturday morning. The 8-year-old victim was pronounced dead at a hospital.
Three people were taken to hospital, and two were evaluated at the scene and released, according to authorities. Some victims were critically wounded.
The victims' identities are unknown. The sheriff said he believes the victims are from Honduras.
Capers said authorities have a copy of the suspect's consulate card and are looking for him.
The suspect was known to shoot a .223 rifle in the front yard of the residence, according to Capers. Shell casings were discovered outside the home.
Authorities believe the gunman is no longer in the area. A local judge issued an arrest warrant for the suspect.
Cleveland is about an hour northeast of Houston.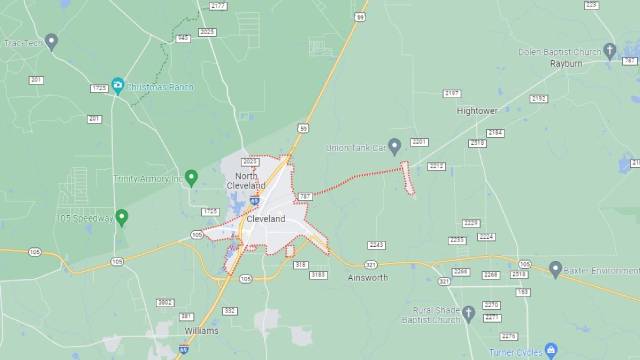 The-CNN-Wire
™ & © 2023 Cable News Network, Inc., a Warner Bros. Discovery Company. All rights reserved.