News
Hero rail workers honored for saving 3-year-old on train tracks
Rail workers in New York are being hailed as heroes after they raced to save a young child who had wandered onto train tracks.
The incident was caught on camera on April 6 as Metropolitan Transportation Authority assistant conductor Marcus Higgins rushed down the track bed outside New York City toward the child.
Locomotive engineer William Kennedy was the first to spot the boy, who had strayed onto the live rail track and was heading toward the electrified third rail.
"I got four kids so as soon as I saw it was a child, instantly 'daddy' kicked in and [I thought], 'We gotta save this kid,'" Kennedy recalled to New York ABC station WABC .
Kennedy was on a train that was moving 70 miles per hour and and he slammed on the brakes before he radioed other team members.
Meanwhile, Higgins was heading in the other direction and also saw the boy and stopped.
He quickly got down onto the tracks and made his way to the boy, whose name is Waylon, and who also has autism and is nonverbal.
Waylon had meandered between the rails and was climbing on top of them before Higgins could get his attention.
"I'm screaming and trying to wave in this direction, like, go the other way. But, you don't know how young he was," Higgins told WABC.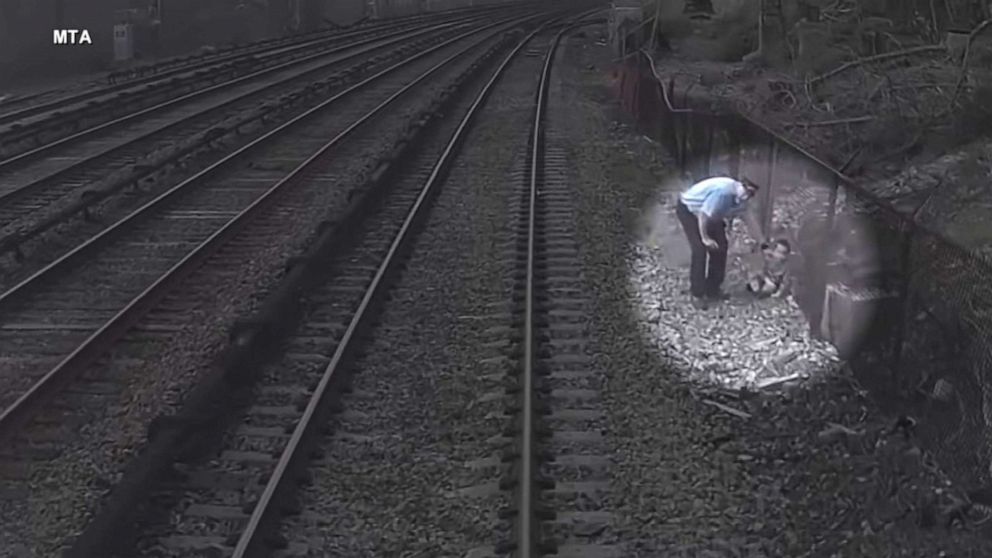 Waylon's mother Aridia Bruno De Sosa told WABC afterward that it was a "miracle" she was reunited with her son after his near death experience.
"That was a miracle from God," she said in Spanish.
The mom said her separation from 3-year-old Waylon had unfolded "so fast." He apparently had tumbled over a wall and climbed over electrically charged rails.
After Higgins made it to Waylon on the tracks, he brought him onto a stopped train and Waylon and his mom were finally reunited after over an hour of separation.
His mother said she was filled with gratitude and felt unable to repay the MTA staffers who jumped into action to save her son.
"God forbid, you know, this could have gone in a totally different direction," Higgins said.
Waylon was uninjured and found with only a splinter on his hand. He is now safe at home.
MTA president Catherine Rinaldi honored Kennedy, Higgins and three additional employees with commendations in a ceremony held Tuesday .
"With the bravery and calm comportment of superheroes, they averted a horrific outcome," Rinaldi said in a statement.