News
Judge declares mistrial in case of pregnant Wichita woman killed in crash
Wednesday, April 26th 2023, 11:09 AM CDT
WICHITA, Kan. (KAKE) - A mistrial has been declared in the case of a man charged with killing a pregnant Wichita woman in a crash in 2021. 
Jurors were questioned Wednesday about what they learned about the case from a fellow juror. Javan Ervin, 39, is charged with first-degree murder in a police chase and crash that killed Samantha Russell.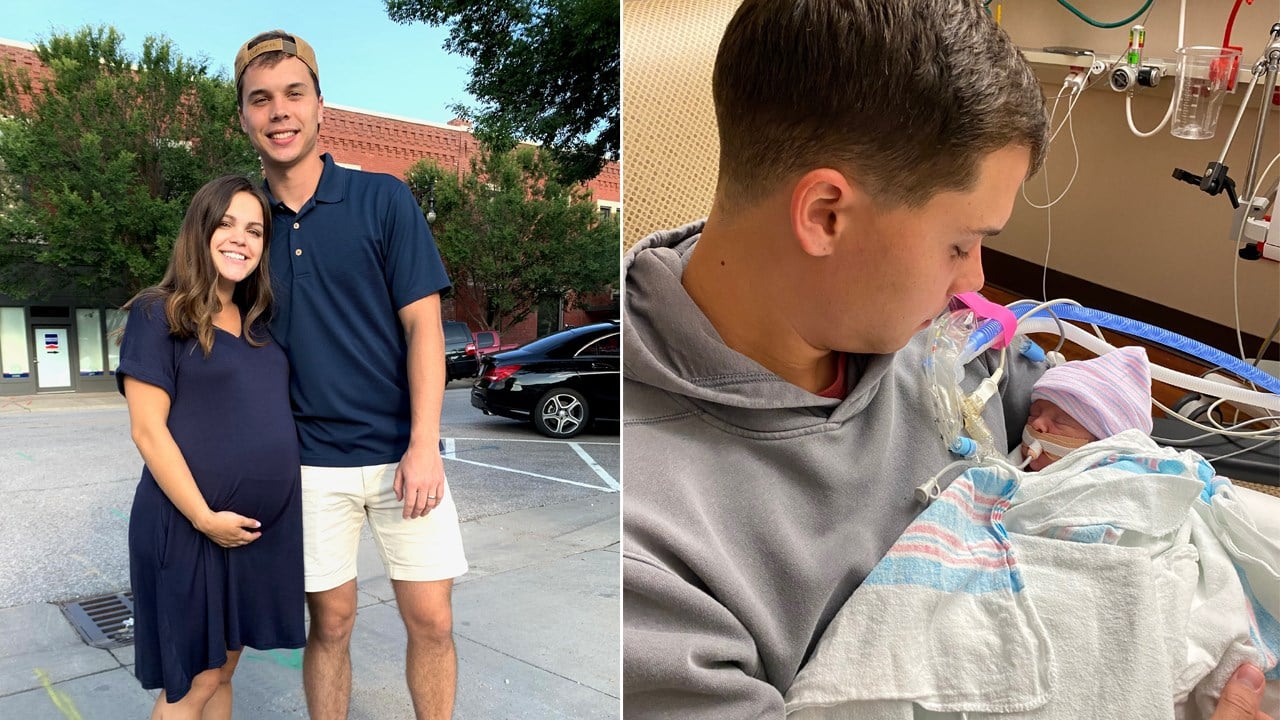 A juror told Judge Tyler Roush that another of the jurors shared information about the case on what he read in previous media coverage. Judge Roush asked each juror what they heard and if it will impact their ability to be impartial. Most said they would be able to continue with their duties as jurors. 
Judge Tyler Roush explained his reason for a mistrial saying "There is no way that this trial can continue with that information out there. There is no way to discern whether what (juror name redacted) told the rest of the group was about the prior robbery, convictions, or robbery tied to this case." 
He added "if any of us were sitting in Mr. Ervin's chair, and this trial was allowed to proceed with this jury panel with that information. It would have a very negative stain on if not the actual administration of justice, the appearance of the administration of justice, and the ability for Mr. Ervin to get a fair trial."
Judge Roush informed the juror he will face a criminal charge of contempt of court, and the defense asked for a mistrial. The judge granted the request.
"This morning, the District Court declared a mistrial after it came to the court's attention that a juror had shared news media reports with other jurors, said Sedgwick County District Attorney Marc Bennett. "The matter has been set for retrial on June 5, 2023."
The trial for 39-year-old Javan Ervin began Tuesday with opening statements and witness testimony. 
Ervin is charged with first-degree murder, after investigators say he hit the car of Samantha Russell during a police chase in 2021, killing her.
The prosecution said that Ervin's actions after the crash showed no remorse.
"Samantha's vehicle was in the turn lanes at Central and Ridge when this truck dangerously and violently disregards the red light, disregards the rules of the road, and ultimately turns deadly," said one prosecutor.
Paramedics say Russell died instantly, but they were able to get her to the hospital in time to deliver her baby boy, Mac.
In their opening statement, defense attorneys questioned whether police could have done more to prevent this tragedy.
"At the end of this case, you're going to find him guilty of some counts and not guilty of others."
One witness testified about what he saw after the crash.
"As I was making my way north, checking all the drivers. I did look north and saw a person appear to come out of the truck and run eastbound toward the apartments there."
That same witness got emotional when he talked about what he saw when he went up to Russell's car.