News
1 dead, 2 hurt in fuel tanker truck's fiery rollover crash on Connecticut bridge
Connecticut State Police
A fuel tanker truck rolled over on the Gold Star Bridge in Groton, Connecticut, on Friday, sparking a massive fire and shutting down traffic on Interstate 95.
The "tragic accident" unfolded when a passenger car's tire blew out and the tractor trailer truck then "went over, spilling about 2,200 gallons of fuel" and creating "billowing smoke" and "incredible flames," Connecticut Gov. Ned Lamont said at a news conference.
The driver of the truck died at the scene and two people have been taken to hospitals, New London Mayor Michael Passero said. Their injuries don't appear life-threatening, Lamont said, adding, "My heart goes out to the family of the truck driver."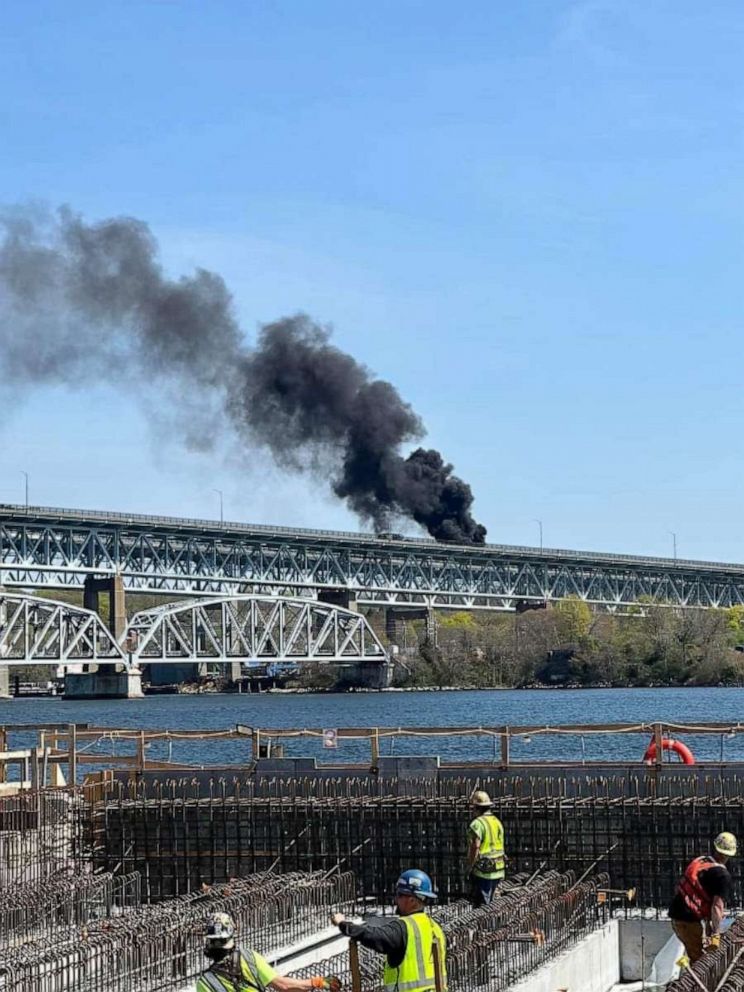 Some of the fuel spilled into the Thames River, the governor said, adding that teams are working to contain the spill.
Both sides of Interstate 95 were closed due to the collision. The northbound side has since reopened, but the southbound side will remain closed for "quite some time," according to Connecticut State Police.