News
Weather Service: Small tornado caused damage in Liberal
Monday, February 27th 2023, 4:40 PM CST
WICHITA, Kan. (KAKE) - A weak tornado caused damage in Liberal, Kansas Sunday,  according to a National Weather Service survey team.
The tornado was rated an EF-0 with estimated peak winds of 85 miles per hour. 
One house and an adjacent outbuilding suffered the most extensive damage. The survey team said damage was marginal,  even for a low-end EF-0 tornado.   No injuries have been reported.   
Sunday has proven to be a busy weather day in Kansas with several thunderstorms, some possibly producing tornadoes making their way across the state.
In Liberal, a severe thunderstorm at approximately 6:00 pm tore through the southeastern part of the city. Several homes in a mobile home park sustained damages ranging from "slight to significant," according to the Liberal Fire Department.  
The Liberal Coalition for Families is lending aid to those people whose houses are not habitable at this time.
There have been multiple reports of natural gas leaks and the city is asking people to stay home during a damage assessment.
The only injuries to people reported are cuts from broken glass.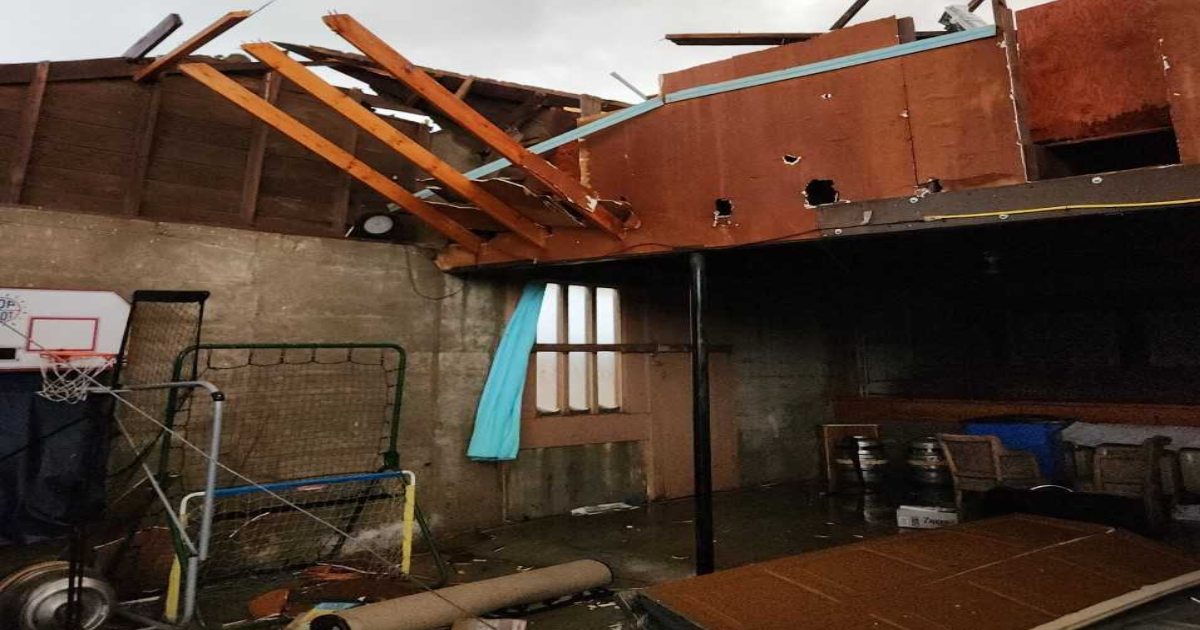 Meanwhile, in Garden City, a storm with 80-per-hour winds shaved the second story off a historic barn and the roof off a home.
The Kansas Highway Patrol (KHP) has helped to control traffic in multiple cities dealing with downed power lines and outages. Liberal's power was restored at approximately 7:30. 
Finney County Emergency Management reports that there are power lines down in the county and trailer homes overturned in Garden City.