News
Wichita man guilty of murder in 2-year-old son's drowning
WICHITA, Kan. (KAKE) - A jury has found a 46-year-old man guilty of murder and other charges in the drowning of his 2-year-old son in the summer of 2020.
The Sedgwick County district attorney's office said William Kabutu was convicted of first-degree murder, an alternative count of second-degree murder, and two counts of aggravated child endangerment. He will be sentenced on April 18. 
The incident happened on Tuesday, July 7, 2020 in the 5400 block of South Minneapolis, near 55th and Hydraulic. Officials said Kabutu was intoxicated and took 2-year-old Omari Garcia and the toddler's 4-year-old brother to a swimming pool.
According to a prior news release, Kabutu allowed the boys to bypass the pool fence. When the Omari entered the pool, he was unable to stay above water and drowned.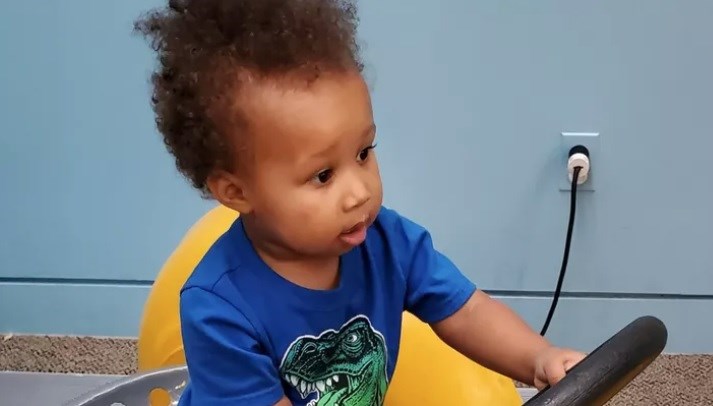 Kabutu was unable to get into the pool due to a fence and locked gate. Emergency crews were called after a passerby arrived and called 911.
As for the alternative count of second-degree murder, the DA's office said cases can be charged alternatively if there are two or more theories of how the crime was committed.
"Each charge can be presented to a jury and a defendant may be convicted of more than one of the alternative charges," the DA's office said. "However, the defendant can only be sentenced for one of the alternative counts, that being the most severe offense."