News
Teen crashes stolen SUV with girlfriend and baby inside during chase near Clearwater, police say
Monday, January 30th 2023, 3:55 PM CST
CLEARWATER, Kan. (KAKE) - Police say a teenager who had his girlfriend and a baby in a stolen SUV crashed during a chase in south-central Kansas on Monday.
Sedgwick County Jail records show Owen Legleiter was booked for aggravated assault on a law enforcement officer, two counts of aggravated child endangerment, two counts of criminal restraint, flee and elude, possession of a stolen car, possession of a stolen tag, criminal use of weapons and driving while suspended.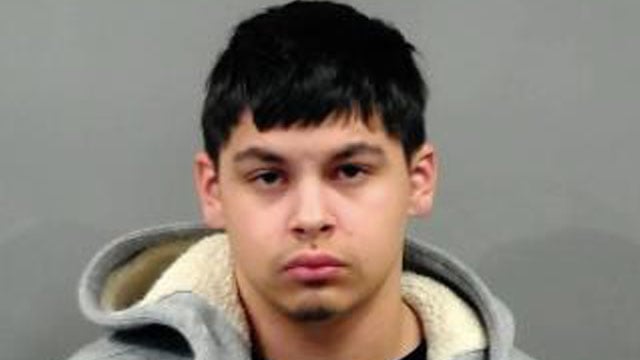 Clearwater Police Chief Kirk Ives said Wellington police had initiated the pursuit of a stolen vehicle. It was called off and Conway Springs police resumed the chase, which ended just southeast of Clearwater at around 3 p.m.
Chief Ives said one of his officers deployed stop sticks, which flattened a back tire, near 111th Street South and 119th Street West. Legleiter allegedly drove toward the officer, missing him by inches, and the officer fired four times, Ives said. The vehicle then rolled. 
Legleiter and his girlfriend's 16-month-old daughter were not hurt. His 16-year-old girlfriend had minor injuries. 
The Clearwater officer who fired his weapon was placed on administrative leave, per policy. He's been with the department for three years and has a total of 10 to 12 years of law enforcement experience, Ives said. 
Shots were fired in a chase that started at a traffic stop in Sumner County and ended in a rollover in southern Sedgwick County, police dispatch confirms. 
The incident happened at 111th S and 119th W around 3:06 p.m. 
At one point investigators say the driver sped right toward an officer. That's when police fired shots but missed. 
Two people suffered minor injuries and refused treatment.