News
Expect rain and snow for the Chiefs game
The rain and snow sliding across KAKEland will also be making it's way to Kansas City, just in time for the Chief's game Saturday. 
If you are headed to the game Saturday, you may want to leave earlier in the morning. Snow will begin to spread into central Kansas by 8AM and will continue to move to the east through the afternoon. 
Tailgating before the game will likely be accompanied by off and on rain/snow mix with temperatures in the mid-30s. Rain and snow showers will continue off and on through out the game with temperatures in the 30s.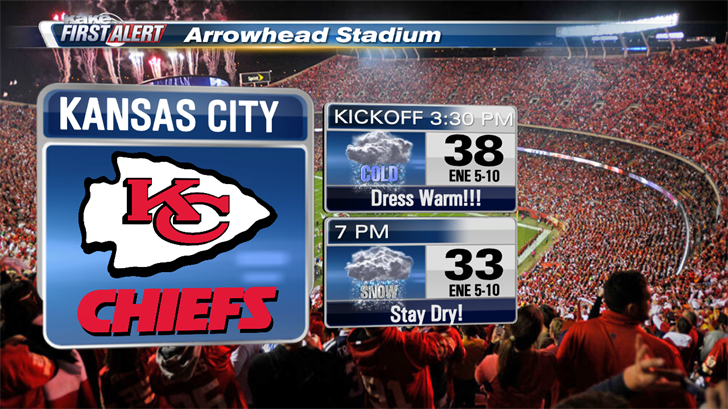 Travel may be a slight issue as you're headed home from the game from any light snow that accumulated during the game with most of the activity clearing out to the east.. Less than an inch of snow is forecast for the Kansas City metro, but snowfall totals will be greater the further west you travel back to KAKEland. More details on KAKEland's snow totals here.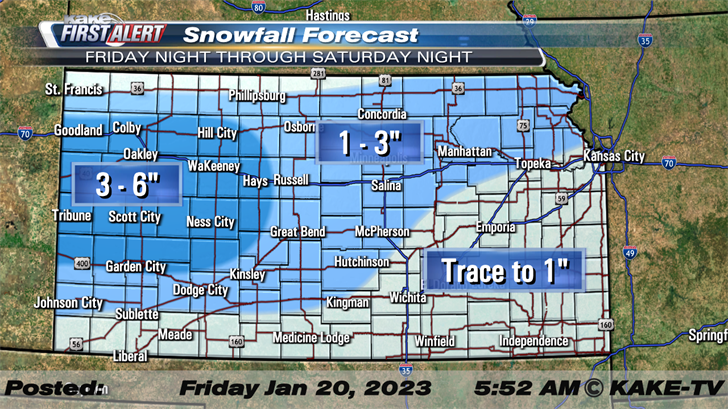 Although most fans are not too excited about the cold, wet weather for the game, one important Chief's fan feels otherwise. Patrick Mahome's wife, Brittany Mahomes, tweeting "We love a good snow game."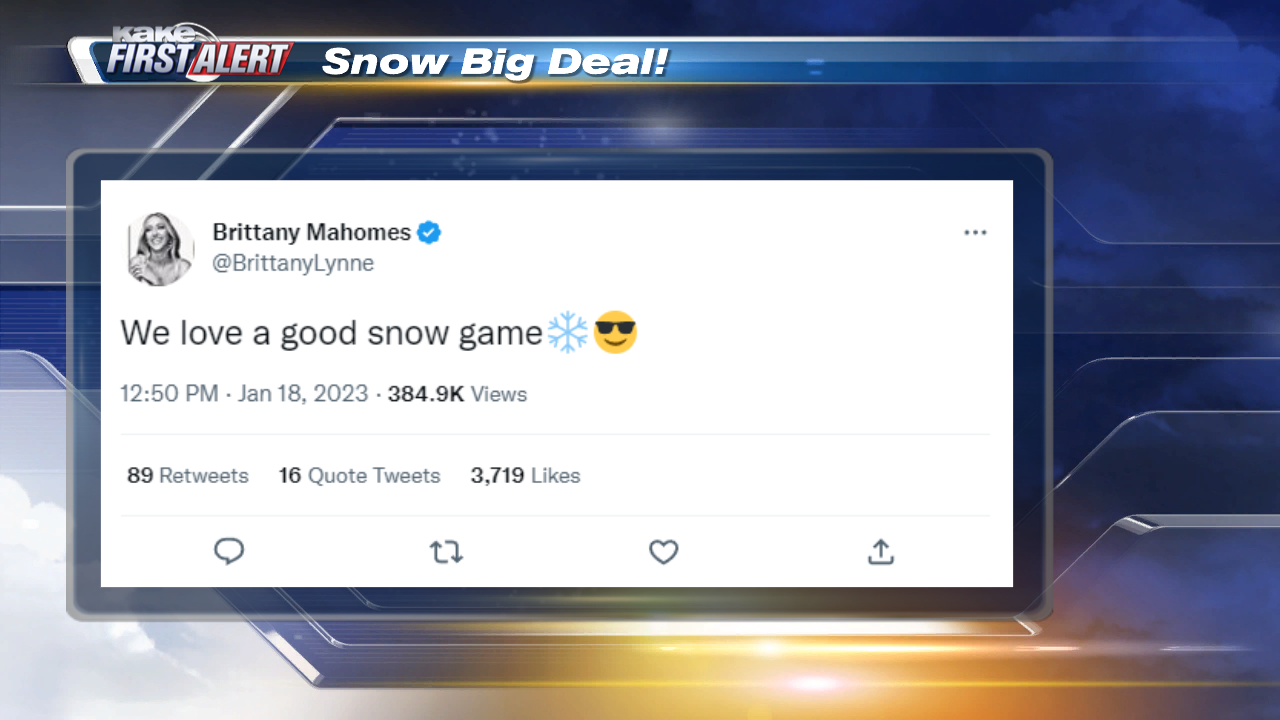 You can use your KAKE weather app and set your location to "Follow Me" for a check on current conditions, radar, and an hour by hour forecast at Arrowhead stadium while in Kansas City. Stay warm, dry and Go Chiefs!