News
Exceptional drought remains for KAKEland
This week's drought monitor update remains unchanged for KAKEland. The good news? Rain and snow we picked up this week, has not yet been factored in. 
Much needed rain and snow fell across KAKEland Wednesday into Thursday morning. Locations along the Kansas-Nebraska state line picked up the bulk of the snow with some locations exceeding 6". Much of North and South Central Kansas picked up rain with many communities topping the 1/2" mark! According to the Kansas State Mesonet, one location in McPherson County exceeded 1.25"!
This week's moisture is not reflected in the newest drought update. Weekly drought updates come out on Thursday morning, the cut off for data to factor into these weekly maps is the prior Tuesday.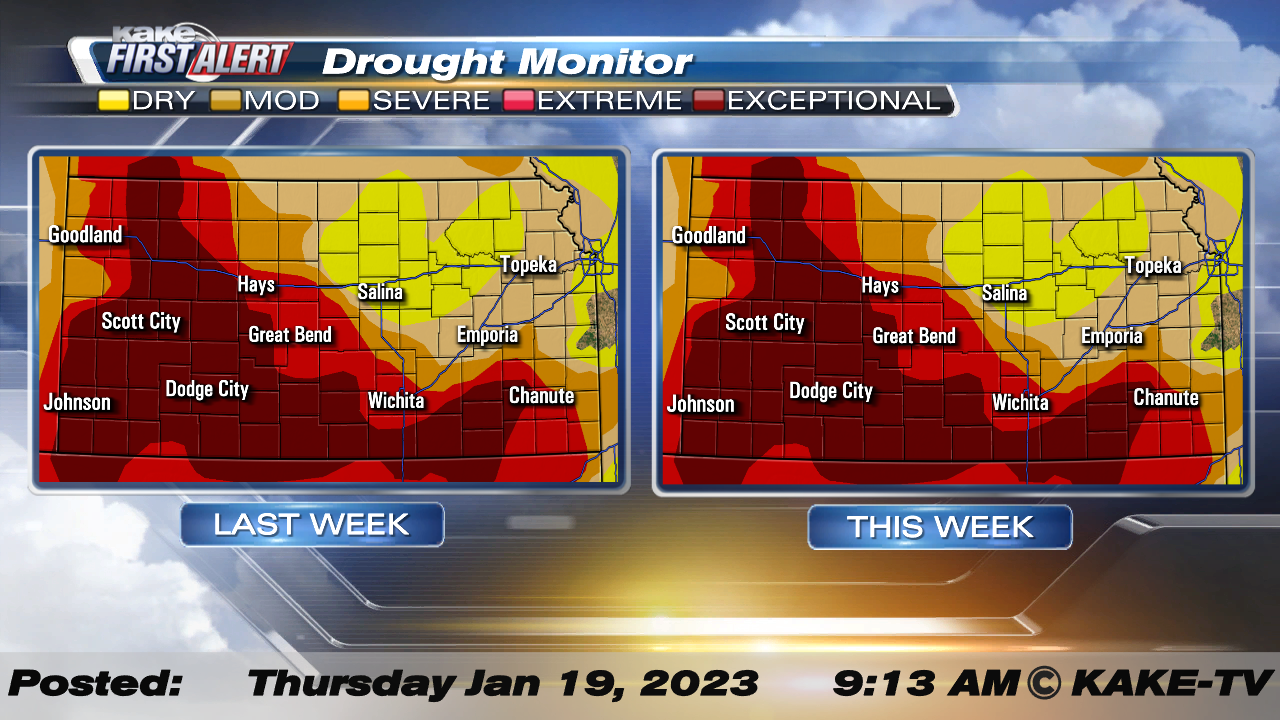 That being said, some minor improvements will be possible next week and additional adjustments may occur thanks to this weekend's next storm system. See the next weather maker HERE.