News
Saline County schools get new K-9 partners
Saline County Sheriff's Office
SALINE COUNTY, Kan. (KAKE) - Two Saline County Sheriff's Deputies traveled to the Brevard County Florida Sheriff's Office 'Paws and Stripes College,' in December of 2022 to attend a week of training in handling of a Law Enforcement Investigative Therapy Dog.
The Saline County Sheriff's Office says that the officers trained with their new K-9 partners who had just completed 14 weeks of training to become a nationally registered therapy dog team.
The program offered by the Brevard County Sheriff's Office uses rescued dogs that are trained by inmates under the supervision of professional trainers to provide trained therapy dogs at no cost.
The dog teams can provide assistance in a number of ways including calming people in crisis, interviews with children and adults, critical incident debriefings and other public events.
Deputy Tyler Casteel and his K-9 'Jax', are assigned to USD 307 working at the Ell-Saline Schools. Jax is an Alaskan Malamute mix.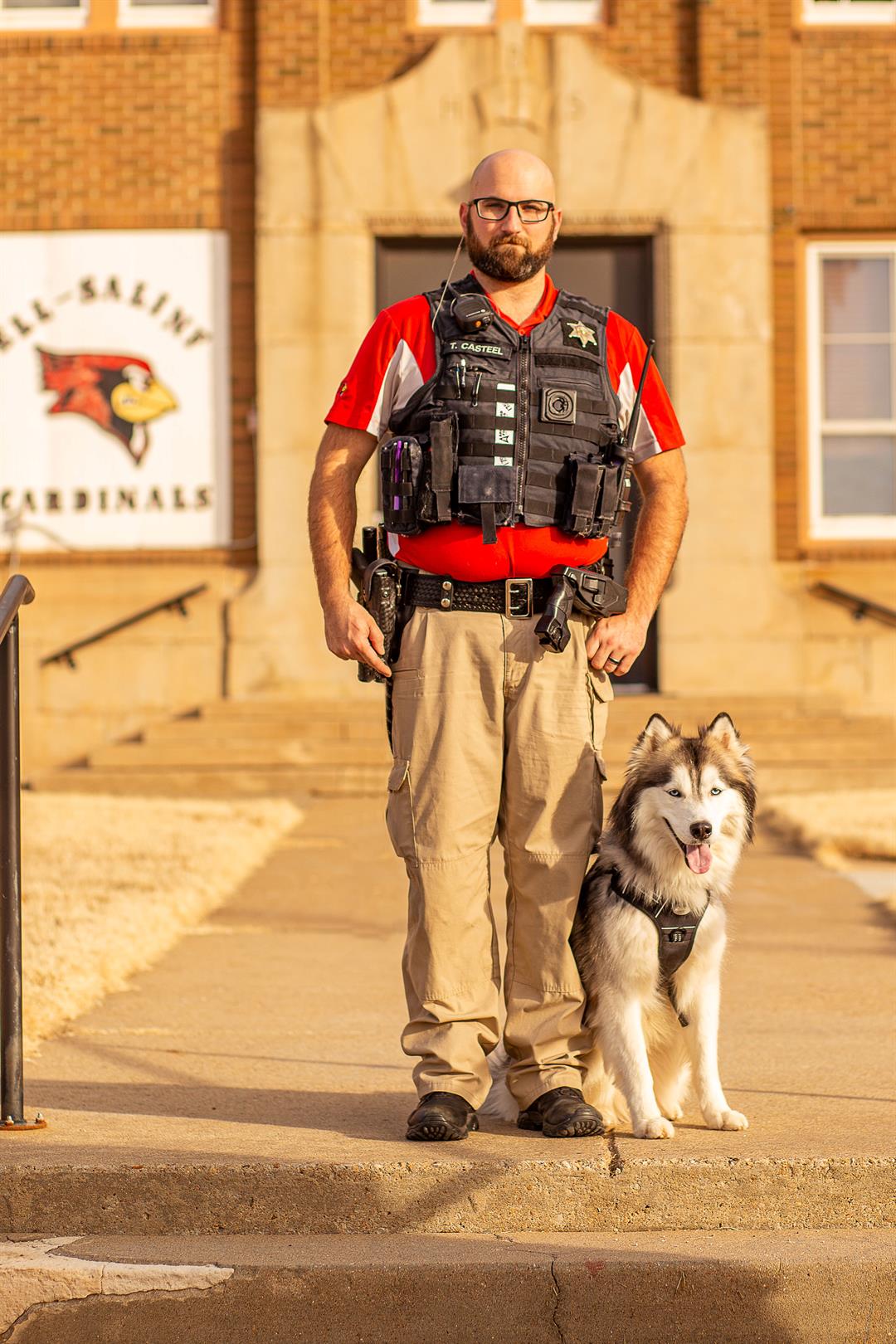 Deputy Braden Long and his K-9 'Piper' are assigned to USD 306 working at Southeast of Saline School. Piper is a Basenji/Border Collie mix.