News
Police identify man accused of kidnapping 3 children in southeast Wichita
Thursday, January 5th 2023, 11:58 AM CST
WICHITA, Kan. (KAKE) - Wichita police say have identified a 21-year-old man who allegedly kidnapped a middle school student on Wednesday and two elementary school children Thursday morning.
Sedgwick County Jail records show Manasseh Ward was booked Thursday evening on 16 counts including five of aggravated indecent liberties with a child, three counts each of aggravated kidnapping, criminal threat and aggravated assault, and two counts of aggravated criminal sodomy. Bond was set at $1.6 million. He was also held on a probation violation.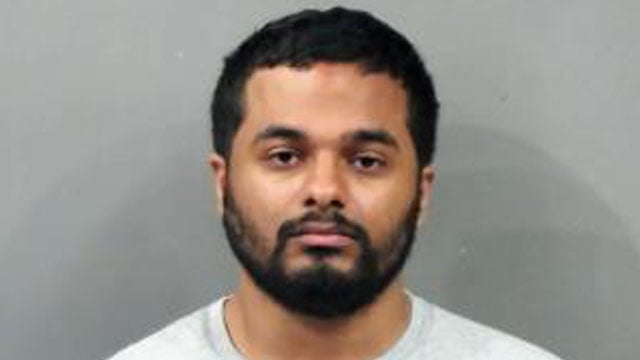 Officers first responded at around 3:50 p.m. Wednesday to the report of a kidnapping near Boston Park. A 911 caller reported her 13-year-old daughter, a Curtis Middle School student, was walking home from school in the 6600 block of East Boston when the suspect forcer her into a blue car and sexually assaulted her. 
"The child was let go and reported the incident to a family member," Officer Chad Ditch said. 
Police said the teen was taken to the Exploited and Missing Child Unit for interviews, and officers and detectives began working to locate the suspect. 
Then, at 8:55 a.m. Thursday, officers responded to another abduction reports. A 7-year-old boy and a 10-year-old girl reported that they were walking from their home in the 900 block of South Drury to Clark Elementary School when a stranger approached and offered them a ride. 
The suspect put both kids in a blue car and dropped off the boy soon after, continuing on with the girl. Officer Ditch said police located the girl safe a short time later. 
"The suspect released both children, but not before sexually assaulting the female," WPD said in a news release. "Officers and detectives immediately began working to locate the suspect, and with the help of the 7-year-old, they locate him and his vehicle near Harry and Woodlawn."
Ward was taken into custody in the 6600 block of East Boston following a brief foot pursuit. 
"This kind of situation is going to be extremely traumatizing...the children are physically safe," Officer Ditch said. 
Kansas Department of Corrections records show Ward has a prior conviction of aggravated assault. His probation for that case expired on June 10, 2022.