News
MISSING IN KANSAS: Garden City teen found safe in Wichita
Tuesday, January 3rd 2023, 9:39 AM CST
Police in Garden City said Thursday morning that 16-year-old Heather Berry had been located safe in Wichita. She was reported missing on January 2.
A western Kansas police department is asking for the community's help with finding a runaway teenager.
Heather Berry, 16, left her home Monday in the 2400 block of Dee Avenue – southwest of W. Mary and N. Taylor Avenue – on the northwest side of Garden City. She's reportedly in contact with a friend, who may be in Wichita, the Garden City Police Department shares.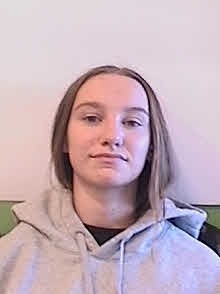 Missing from: Garden City, Kan.
Missing since: Jan. 2, 2023
Age when reported missing: 16
Weight then: 90-110 pounds
If you have information that could help the case, contact the Garden City Police Department at (620) 276-1300 or the Kansas Bureau of Investigation at (785) 296-4017. You can also leave an anonymous tip with the KBI by clicking here.
KAKE News features the story of a missing person or issue every weekday in our morning and evening newscasts. If you have a person you'd like for us to share a story about, please contact Anchor Annette Lawless at [email protected].