News
Wichita woman left her 3 young kids home alone, police say. Then the kitchen caught fire
Thursday, December 22nd 2022, 2:27 PM CST
WICHITA, Kan. (KAKE) - Wichita police say officers rescued young children from a smoke-filled home after their mother allegedly left them alone to go get Christmas presents. 
Officers responded at around 1 p.m. Wednesday, December 21 to a domestic violence report in the 4400 block of East Bayley, near Lincoln and Oliver. They arrived to find a 4-year-old boy crying on the porch of a different address. 
"Believing the child was locked out of his home officers opened the door and a large amount of smoke exited the house," Officer Chad Ditch said in a release. 
The officers found a fire in the kitchen and a 2-year-old boy on the couch. One officer rushed the boy out of the house while another checked for any additional people in the home. The officer located a 3-month-old girl in a bedroom. 
"All three children were quickly put into a warm patrol vehicle as Wichita Fire Dept and EMS crews were responding," Officer Ditch said. "Officers remained with the children until a parent arrived on the scene approximately 45 minutes later."
Investigators learned 24-year-old Dekilah Sellers allegedly left her three children home alone to go get Christmas gifts.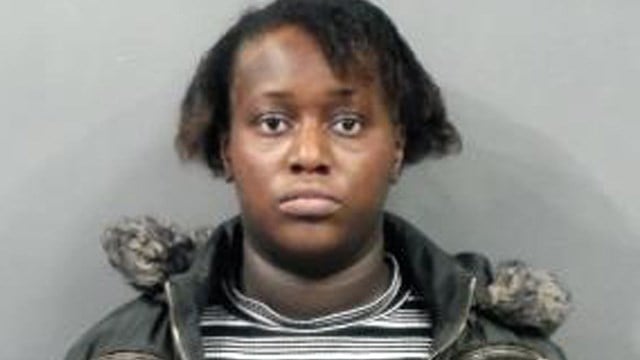 "Fire and EMS on the scene noted that the two children that were in the home would've passed away from smoke inhalation if not for the help of the 4-year-old male and the swift response of our officers," ditch said.
The 4-year-old and 2-year-old were treated at the scene for smoke inhalation. The infant was being treated at local hospital. Ditch said she could be released Thursday.
Sellers was booked on three counts of aggravated child endangerment. The Sedgwick County district attorney's office said there would be a case update next week.