News
Driver arrested after pickup kills 2 people changing flat tire on Wichita highway interchange
Thursday, November 10th 2022, 7:17 PM CST
WICHITA, Kan. (KAKE) - The Kansas Highway Patrol says a 26-year-old man struck and killed two people who were changing a flat tire on a north Wichita highway interchange.
According to Sedgwick County Jail records, Travis Mock was booked early Friday morning for two counts of involuntary manslaughter while under the influence, DUI, no proof of insurance, a traffic violation, and possession of a controlled substance, marijuana and paraphernalia.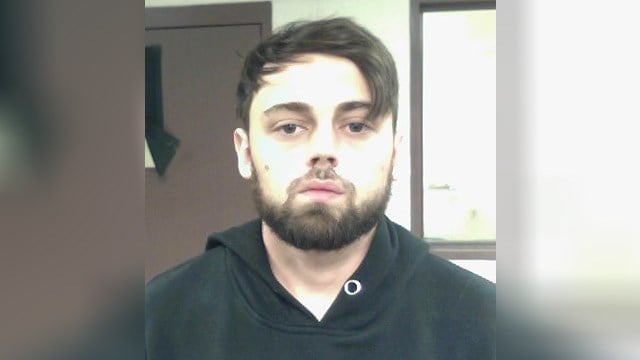 The incident happened at around 6:45 p.m. Thursday on the ramp from northbound I-135 to eastbound K-96. The patrol's online crash log states 20-year-old Christian Evans and 18-year-old Emily Stein were changing a driver side tire on a Chevy Trailblazer when Mock's Dodge pickup left the roadway and hit them.
Evans, of Elk City, and Stein, of Wichita, died at the scene. 
Two people have been killed in a north Wichita crash and police have one person in custody accused of a DUI.
Kansas Highway Patrol says that around 6:45 p.m. an SUV pulled over on the side of the ramp from I-135 to K-96 after getting a flat tire. A man and a woman were then trying to change the tire when a man driving a truck went off the ramp and hit both of them. 
Police said the impact killed them both and that the truck drove another 100 yards before stopping. 
Trooper Chad also said that the SUV was well off the ramp in the grass in a safe place and that if you ever break down on the highway, to call 911 and have police or a trooper come out and help you.
As of the writing of this article, the ramp from I-135 to K-96 is still closed.