News
Funeral and procession for Sedgwick County deputy who died in crash
Tuesday, October 11th 2022, 11:42 AM CDT
WICHITA, Kan. (KAKE) - A 22-year-old Sedgwick County deputy who died in a crash in the line of duty last week was laid to rest Friday. 
A funeral service for Deputy Sidnee Carter was held at St. Francis of Assisi, located at 861 North Socora, at 11 a.m. on October 14. 
 
A procession and graveside service followed at Resthaven Cemetery at Kellogg and 119th Street. 
For the procession, the following roads were closed:
Bekemeyer Lane between Socora Street and Tyler Road
Tyler Road between Bekemeyer Lane and Maple Street
Maple Street between Tyler and 119th Street West
119th Street West between Maple and Kellogg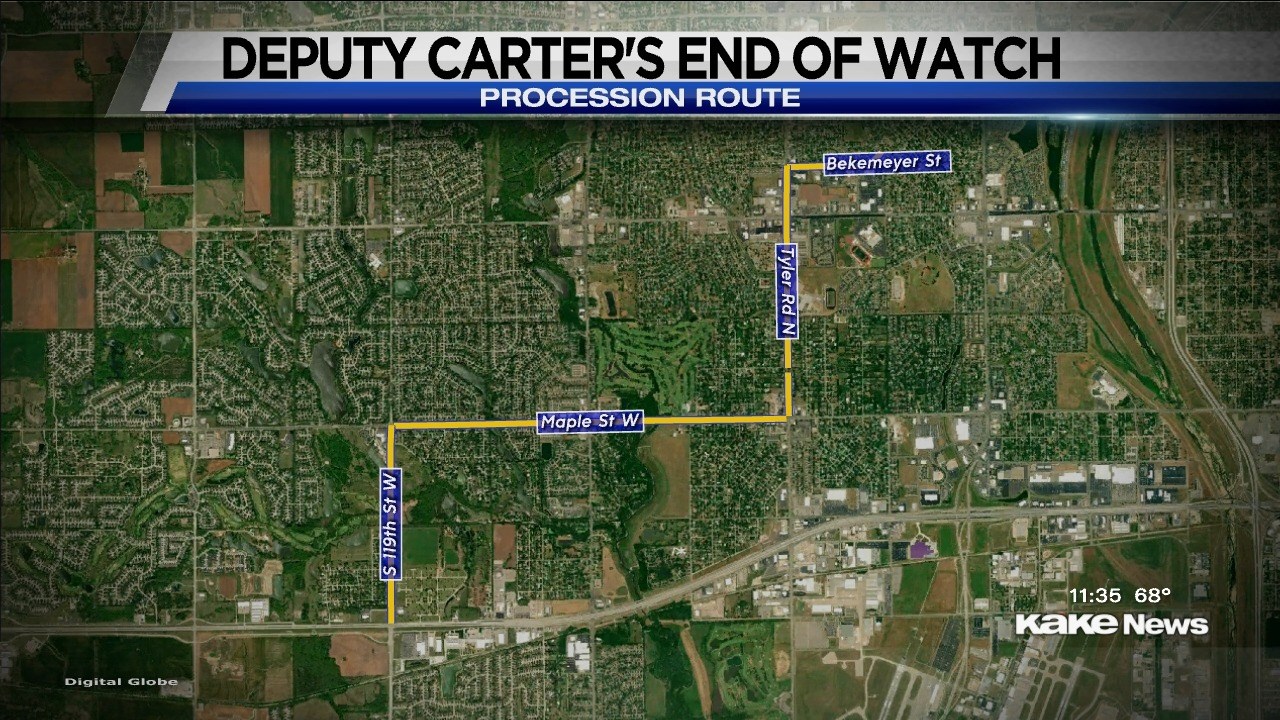 The crash happened shortly after 9 p.m. on Friday, October 7 at 29th Street North and 135th Street West, near Maize. The Kansas Highway Patrol says Deputy Carter was heading south on 135th Street an westbound SUV on 29th Street failed to stop at the stop sign and struck Carter's vehicle on the driver's side. 
Carter died at the scene. 
Deputy Carter began her career with the sheriff's office on September 8, 2020. She graduated with her detention class on December 3, 2020 and served on both first and second shift. She was selected to join the Law Enforcement Bureau on February 14, 2022 and graduated the Patrol Academy on July 21. She completed her field training on October 1, just six days before her death.
The man driving the SUV was hospitalized with non-life-threatening injuries. No charges or citations have been announced.