News
Newton man involved in Wichita crash and stabbing charged with attempted murder
Wednesday, September 28th 2022, 7:11 PM CDT
WICHITA, Kan. (KAKE) - A 38-year-old from Newton Kansas has been charged for his involvement with a car crash and stabbing last week in Wichita.  
Julian Gonzalez has been charged with:
Attempted murder in the first degree.
Aggravated battery.
Two counts of aggravated endangering a child.
Criminal possession of a weapon by a convicted felon.
Gonzalez remains in the Sedgwick County Jail on a $250,000 bond.   
Wichita police have arrested a 38-year-old suspect in connection to a car crash and stabbing Wednesday evening. 
The department said officer arrested Julian Luis Gonzalez for attempted murder, but Sedgwick County Jail records show he was booked on four counts of aggravated battery with a deadly weapon, two counts of aggravated child endangerment and two counts of domestic violence/criminal damage to property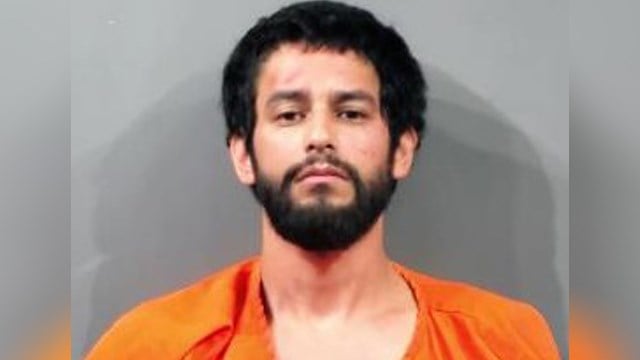 Officers were dispatched at around 6:15 p.m. to a vehicle accident and disturbance at Murdock and West Street. They arrived to find several people providing aid to a 30-year-old victim. 
"Two citizens played a vital role by putting themselves in harm's way to subdue the suspect which allowed other witnesses to render aid," police spokesperson Chad Ditch said in a release. "One witness utilized her vehicle by driving it toward the suspect resulting in the suspect disengaging. Another witness who was carrying a concealed firearm held the suspect at gunpoint until officers arrived on scene."
Officer Ditch said the investigation revealed Gonzalez intentionally used his 2010 Hyundai Elantra to hit a Chevy Cruz driven by the victim. The Chevy also had a 28-year-old woman, a 4-year-old girl and a 5-year-old boy inside.
"Gonzalez then exited his vehicle and began breaking the Chevy windows out with nun-chucks," Ditch said. "The adult victims were getting the juvenile victims out of the vehicle when Gonzalez began stabbing the 30-year-old male in the lower body."
Ditch said a few citizens gave commands at gunpoint for the suspect to stop and others provided first aid. The 28-year-old woman received minor injuries from exiting the vehicle and the children were not hurt. But all victims and the suspect were taken to an area hospital. 
Kansas Department of Corrections records show Gonzalez has a prior aggravated battery conviction. 
Three people, two men and one woman, were injured in a stabbing incident that occurred following a car crash, with one of the injuries being serious.
The incident happened shortly after 6:00 p.m. on Sept. 28 at Murdock and West. WPD Lieutenant Jason Waite says that the people involved knew each other and that this conflict "had been brewing all week." 
Waite also says that he doesn't know if the car crash was intentional or not. After the crash occurred however, the adults got out of their cars and that is when the stabbing occurred. 
Following the stabbing, several citizens stopped to help with one person even taking off their belt and shirt to help stop the bleeding of one of the injured people.
"The citizens of Wichita stepped up tonight to help the police department out," Waite said. "And probably saved this guy's life honestly."
There were also two children in one of the vehicles, but they were not injured. 
One of the three people involved is a "person of interest" and was questioned by the police. The investigation is ongoing.