News
Kansas mother, daughter hit by car are set to be released from hospital in less than 2 weeks
LOUISVILLE, Ky. (KAKE) - A mother and daughter from Nickerson who, along with two other family members, where hit by a car in Louisville, Kentucky, last month are set to be released from the hospital in less than two weeks to start rehabilitation at home. 
A family member said on the Facebook group Jones Family Updates that Amy and Ava Jones are expected to be discharged from a Louisville hospital on August 17. 
"Many more days/weeks of therapy when we get back, but looking forward to being home with family and friends," Ava's grandmother said in the group.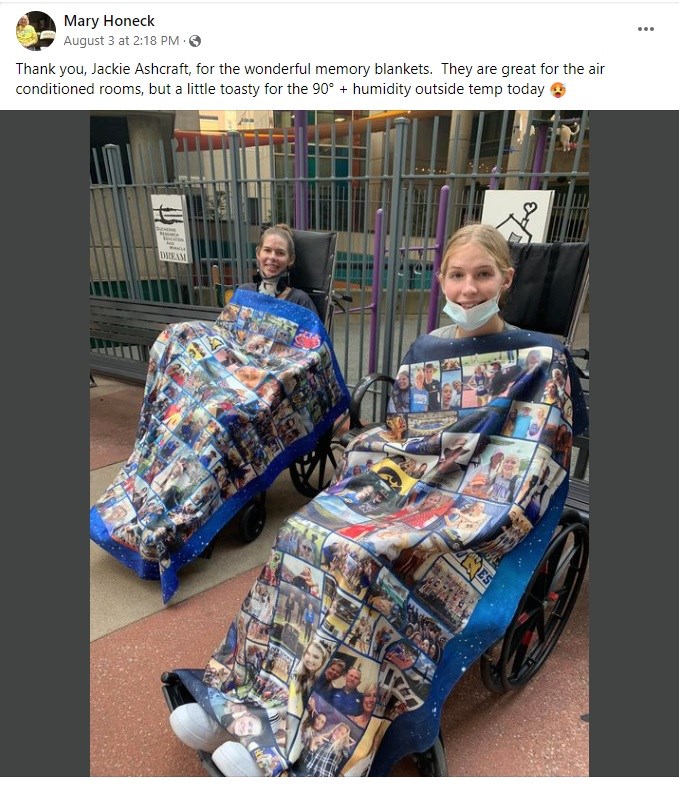 Trey Jones, husband and father, died days later in a Kentucky hospital. Creek Jones suffered a few minor cuts and scrapes, but was otherwise fine. Amy, Trey's wife, and Ava, Trey's daughter, suffered more serious injuries. With traumatic brain injuries and several broken bones, doctors told the Jones family the pairs injuries could be life changing.
Hunter Jones, the oldest of the Jones siblings, spent weeks with his family in Kentucky before returning home to Kansas to look after Creek last week. He said his mother and sister have made a lot of progress.
He said Amy is going to have to be in a wheelchair for four to six weeks, and Ava is expected to be able to walk on her own by their expected return August 17.
Hunter Jones also broke the news of his father's death to both his mother and his sister.
"Mom, it was hard for her for a few days she's brightened up a lot."  said Hunter Jones. "I told Ava too. She knows but she can't necessarily comprehend it as well."
Hunter said Ava's struggle is linked to a traumatic brain injury she sustained during the crash. He said he can tell she's sad, but that he's thankful his sister is alive and that his family is thankful for their community's support.
"Every bit counts so, and we can't thank them enough for everything," said Hunter Jones.
Another positive update: Hunter said the University of Iowa, where Ava committed to playing basketball, has offered her a full-ride scholarship regardless of the outcome of her recovery.