News
CDC: People in 41 Kansas counties should be wearing masks indoors
The Centers for Disease Control and Prevention says that Kansans in dozens of counties, including the Wichita area, should be wearing masks in indoor public spaces.
As of Thursday, 41 counties were in a "high" community level, a determined by new coronavirus cases, hospitalizations and hospital capacities.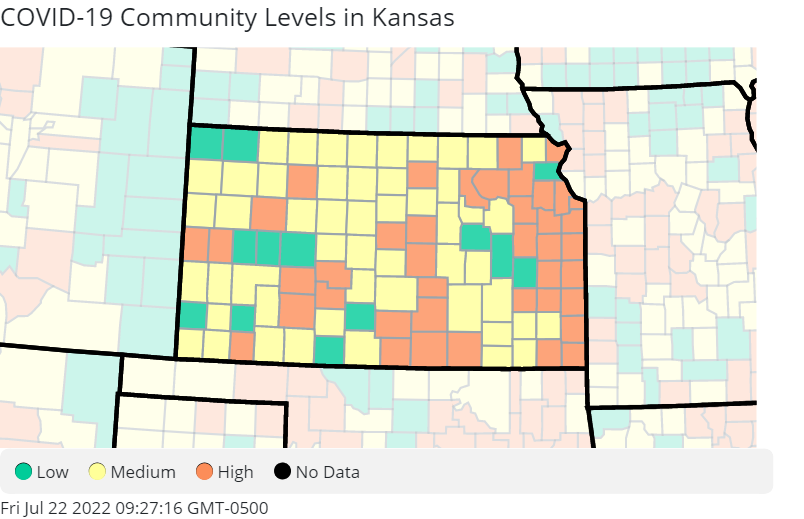 At a high level, people should wear masks in indoor public places, according to the CDC. At a medium level, people should consider wearing masks inside if they are at high risk for severe COVID-19.