News
Careless smoking caused 3-alarm apartment fire in west Wichita
Tuesday, July 19th 2022, 7:08 PM CDT
WICHITA, Kan. (KAKE) - The Wichita Fire Department says careless smoking caused a fire that destroyed 16 apartments at a complex on the west side. 
The fire department said an occupant had been smoking on a balcony prior to Tuesday's three-alarm fire at Aspen Park Apartments. 
"The fire involves the balcony initially, the ensuing fire then rolls over the covered balcony and enters the soffit," WFD said on Facebook. "The fire breached the wall space where fireplace chase is located, which gave a direct path for the fire to get into the attic space."
Loss was estimated at $1.5 million to the structure at $500,000 to its contents. About 20 occupants were displaced. 
One firefighter remains hospitalized following heat-related issues. No one else was hurt. 
One firefighter has been seriously injured while fighting the Aspen Park apartment fire.
The firefighter was taken to a local hospital, but the injuries are not life-threatening. The injury was heat-related.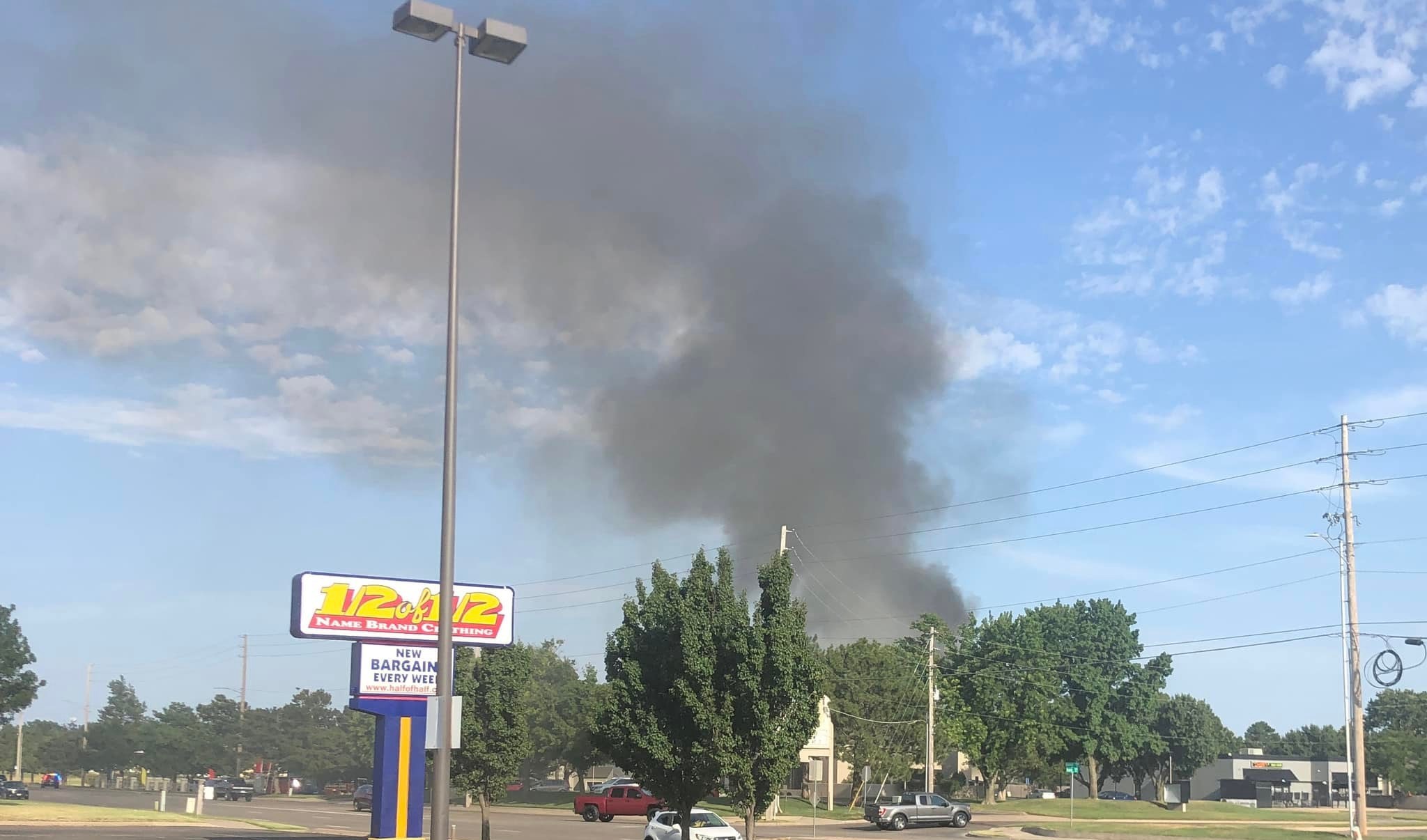 The firefighter's injury is the only known injury at this point. However, investigators say that an entire building, with 16 apartments, was destroyed in the fire.
WFD is on the scene of a three-alarm apartment fire at Aspen Park apartments.
Crews are transitioning to defensive operations. The smoke is causing visibility issues in the area. 
KAKE News has a crew headed to the scene and we will update this page with more information as we get it.