News
Police: 3 hospitalized, 1 arrested after gang-related shooting in south Wichita
WICHITA, Kan. (KAKE) - Wichita police say three people were shot during a disturbance at a home on the south side late Thursday night. 
Officers were leaving a call near Mount Vernon and Washington at around 11:45 p.m. when they heard multiple gunshots and saw car going eastbound on Harry at a high rate of speed.
Wichita Police Department spokesperson Chad Ditch said officers stopped the car and discovered three people, two of them with gunshot wounds, in the vehicle. The shooting victims, a 22-year-old man and 19-year-old woman, were taken to the hospital for treatment. The third occupant, a 19-year-old man, was not hurt.
Officer Ditch said there was a small gathering at a home in the 1700 block of South Emporia when there was a disturbance and shots were fired. Officers arrived at the home and made contact with a 17-year-old male who had been shot in the leg. 
One person in the home, 19-year-old Isaiah Coleman, was arrested and booked for felon in possession of a firearm and interference with law enforcement. The Sedgwick County Jail website shows the firearm count was released without prejudice and the interference with LEO count was under court ordered release. He remains held for failure to comply.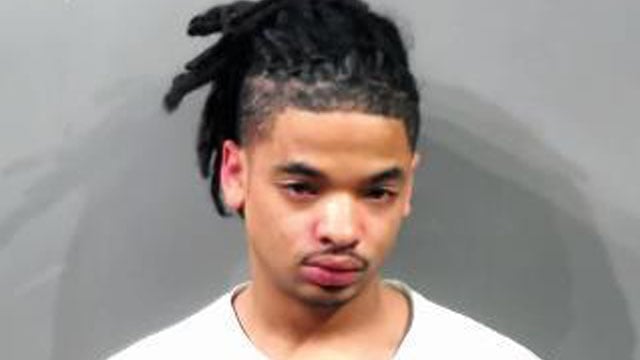 "At this time the incident appears to be gang-related," Ditch said, adding that the investigation is ongoing.
Anyone with information is asked to call WPD investigators at (316) 268-4407, the See Something Say Something Hotline at (316) 519-2282 or Crime Stoppers at (316) 267-2111. The case number is 22C026970.