News
DA seeks to charge teen as adult in deadly Towne East shooting
WICHITA, Kan. (KAKE) - It was a moment most people thought would never happen in Wichita – for hours, people were waiting to hear from loved ones as they thought there was an active shooter at Towne East Square.
The incident ended up being gang-related. A 16-year-old is accused of shooting and killing 14-year-old Trenjivious Hutton.
Now, that suspect's fate is hanging in the balance.
"The main news today, I think, is that the District Attorney's office has stated that they want to try the juvenile as an adult, or attempt to try the juvenile as an adult," said lawyer Christopher O'Hara.
O'Hara said since the suspect is only 16, what happens next will have a major impact on the severity of his potential sentencing.
"There's a process that you go through in order for the District Attorney's office, or a prosecuting authority would go through in order to try to charge a juvenile as an adult," said O'Hara.
If tried as a juvenile, even if the courts convict the teen of murder, he'll be out when he's 22 and a half years old, just six and a half years from now.
However, if tried as an adult, he's looking at potentially 50 years to life in prison.
"The judge and the courts take it very seriously because, I mean, you're still dealing with someone who's under 18. And so they take the matters very seriously," said O'Hara.
O'Hara says the judge will decide whether to try the teen as an adult based on several factors, like the severity of the charges, his criminal history, and his maturity level.
"It's case by case, and obviously, the facts of the individual, and in the facts of the case, have a big impact on ultimately what happens," said O'Hara.
The judge will determine those charges at a hearing next month. We will continue following this story as it develops and keep you updated on-air and online.
The Sedgwick County district attorney wants to charge as an adult a 16-year-old boy accused of killing another teenager in Towne East Square last week. 
The suspect appeared in court for a detention hearing on Tuesday, where a judge ordered that he remain in custody at least until his arraignment on April 18. The judge has not yet ruled whether the suspect will be charged as an adult or juvenile. His name has not been released. 
The shooing happened at around 5:30 p.m. Friday inside the mall located at 7700 East Kellogg. Wichita police said Trenjvious Hutton was involved in a fight involving several people when a suspect pulled out a handgun and fired multiple shots before fleeing. Hutton, a student at Heights High School, died at the scene.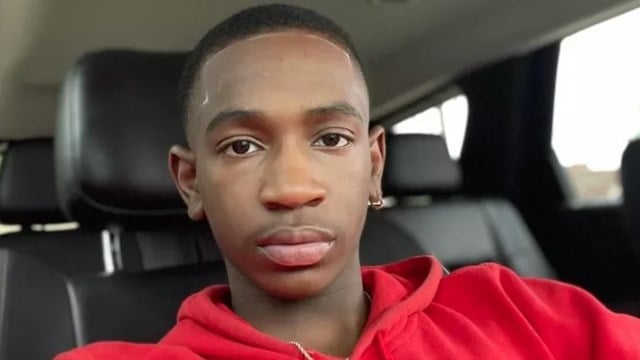 The 16-year-old was arrested for second-degree murder. 
Police said the victim and suspect knew each other and the fight stemmed from an ongoing dispute.