News
Wichita woman sentenced to 'Hard 50' for meth-fueled murder of ex-stepfather
The Sedgwick County district attorney's office said Micaela Spencer was sentenced to 50 years to life for premeditated first-degree murder, 38 months for theft, seven months for another theft and six months for sale of sexual relations. All sentenced will run concurrently. Spencer will also be required to register as a sex offender upon her release.
Spencer's then-boyfriend, Royce Thomas, was sentenced in August for second-degree murder and two counts of theft. State prison records show his earliest possible release date is October 28, 2065.
William Callison, 50, was found dead of multiple stab wounds in May 2019. Police began investigating after Callison's boss, owner of Payday Motors, saw the couple driving Callison's truck out of a storage facility. It was pulling the boss' trailer and a classic Corvette.
Police later found the truck and Callison's missing RV parked in the driveway of a home near K-15 and Hydraulic. Callison's body was inside and the two suspects were arrested.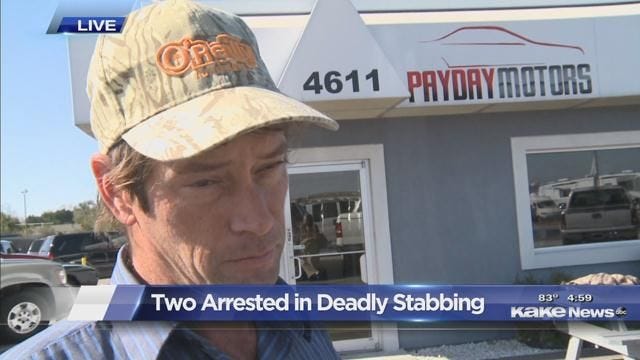 According to an affidavit released in the case, Spencer said the plan initially was to high on methamphetamine and get money from Callison in exchange for sex. Thomas told investigators they were seeking revenge because of past sexual abuse and he and Spencer used meth prior to the murder.