9 Of the Best IP Address Management Tools and Softwares
Posted: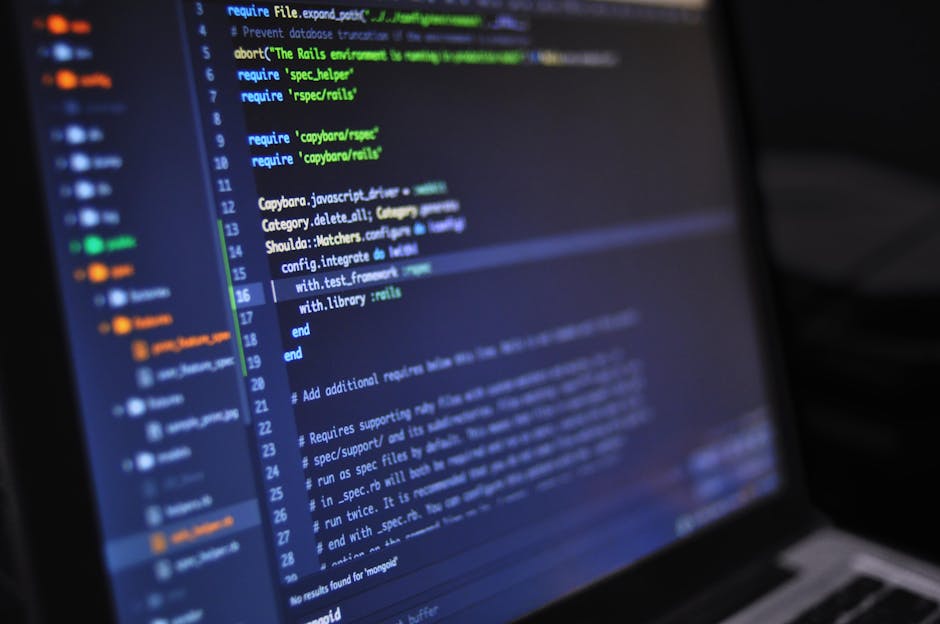 Originally Posted On: http://www.kake.com/story/41132119/9-of-the-best-ip-address-management-tools-and-softwares
Are you managing an Internet Protocol (IP) network? Are you struggling to balance all of its demands?
Then what you need is a reliable IP address management software. These software and tools can assist you in crucial aspects affecting your IP network.
A good example is in the area of security. An IP address management tool detects possible breaches within your network. Studies reveal that a company can potentially lose almost $8 million from a data breach.
Thus, you need to invest in one of the best IP address management software out there. Continue reading below as we look at some that are worth investing in.
Best IP Management Software to Invest In
Some dependable IP address management tools are free of charge. Some, however, require a minimal fee. On the flip side, you also have the option to hire a reputable solutions provider like Heficed. This can save you time and effort.
Regardless of the route you take, here are nine of the best IP address management software worth checking out:
1. BlueCat Address Manager
BlueCat's Address Manager caters to bigger organizations. It offers remarkable flexibility through its DHCP and DNS functionality. Moreover, it interoperates with Microsoft DNS and DHCP servers.
This simplifies the management of several servers.
The software uses network templates. These templates allow the network administrator to access vital information layouts. This helps ensure that every important data is present.
The software also enables you to limit access to certain IP networks of your choice. It also allows you to delegate tasks faster.
Additionally, it can identify any IP conflicts as well as unauthorized devices that pose security threats.
2. SolarWinds IP Address Manager
Similar to the BlueCat IPAM, SolarWinds IPAM allows seamless integration with existing systems. This works best for mid-sized companies.
One of its main features is the active scanning function. This finds and tracks IPv4 and IPv6 subnets as well as address blocks. In turn, it allows better management and deployment in your networks.
It also features automated IP address tracking. It also provides troubleshooting, alerting, and reporting of IP conflicts and mismatched DNS entries, among others.
3. LightMesh IPAM
If you want something user-friendly, the LightMesh IPAM is an excellent option. It presents information and data with remarkable efficiency. It also offers navigation that is easy to understand.
Like with the previous two, you can integrate the LightMesh IPAM with your existing DHCP and DNS servers.
It also includes a subnet builder tool. This allows you to build and maintain structured subnets. It also comes with an audit history as well as tools that help monitor data.
4. BT Diamond IP
If you have a small IT department, this is the software for you. The BT Diamond IP a fully-staffed solution that supports IPv6. You can also integrate it with existing DNS and DHCP servers.
As for its usability, it comes with templates and policies that are customizable. This equates to a more consistent application of settings in all of your servers.
Best of all, it comes with tech support that is available 24/7.
5. TCP Wave
The TCP Wave is your best bet if you are looking for extensive scalability. As your company grows and expands, the software remains steady and reliable. It offers a CLI framework as well as a myriad of API functionality.
It is also compatible with several cloud offerings, like MS Azure, Google, and AWS. If you want dependable performance management, reporting metrics, and fault management for your growing firm, the TCP Wave will not fail you.
6. Men & Mice DDI Suite
If you are working with a Microsoft environment, the Men & Mice DDI Suite is a perfect fit. This IPAM solution fully integrates with Microsoft Active Directory (AD).
It offers AD user access management with remarkable precision. If you make any changes in the AD, it will automatically reflect on the Men & Mice IPAM. You can also remove, add, and assign subnets in the AD without compromising the audit history.
7. GestiIP
This free, web-based tool performs outstandingly, thanks to its search engine-based method network scanning. It simply presents data and offers full support for IPv4 and IPv6.
You can perform a quick search for the host and network. You can access these from every page. It also comes with an integrated subnet calculator.
Additionally, it comes with a VLAN management system, as well as BGP autonomous systems.
Best of all, it is free, making it a viable choice for start-up companies.
8. ManageEngine OpUtils
The OpUtils by ManageEngine is another web-based option available. It specializes in centralized management of your IP space. It comes with all the works such that include IPv4 and IPv6 support.
The software allows you to track and monitor the different information concerning IP addresses. Through its Active Directory Integration, the OpUtils can map the IPs concerning computer objects.
Additionally, it comes with alert notification. It also offers discovery, adding, and scanning of end-to-end IP subnets.
9. Device42 IPAM
Last but not least is Device42's IPAM. This software caters to companies with multiple workstations that are in clusters. It also benefits companies that have several server racks.
It discovers and monitors Linux/UNIX and Microsoft Windows devices through its auto-discovery client. Apart from detecting the IP, it also covers even the MAC address details.
It also offers full support for IPv6, as well as IP mapping from routers and firewalls. You can also use it to search and organize your DNS records.
Improve Your Network With the Best IP Address Tool
By using some of the best IP address management tools above, you can ensure that your network's security is up-to-date. You can also improve the health of your network while complying with any regulatory standards.
But to further beef up your network's performance, you need to continue learning. You need to read about the latest in the tech and data industries. We invite you to check our other articles on data management and other related topics.
Information contained on this page is provided by an independent third-party content provider. Frankly and this Site make no warranties or representations in connection therewith. If you are affiliated with this page and would like it removed please contact pressreleases@franklymedia.com