Trump stalks out of shutdown talks with Dems, says 'bye-bye'
Posted:
Updated: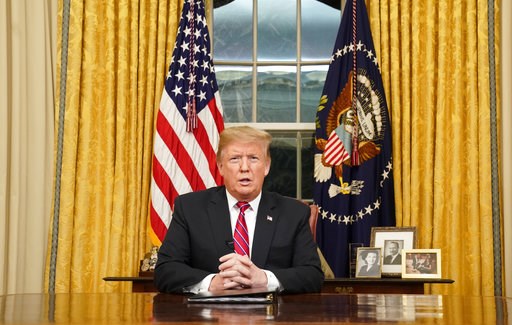 (Carlos Barria/Pool Photo via AP). President Donald Trump speaks from the Oval Office of the White House as he gives a prime-time address about border security Tuesday, Jan. 8, 2018, in Washington.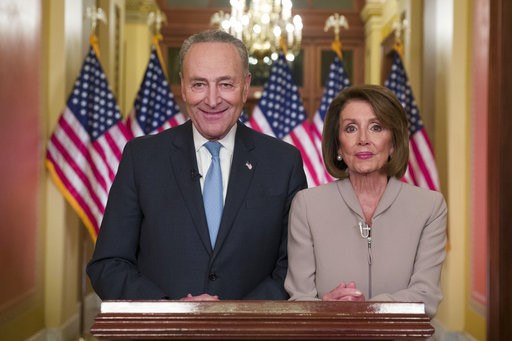 (AP Photo/Alex Brandon). Senate Minority Leader Chuck Schumer of N.Y., and House Speaker Nancy Pelosi of Calif., pose for photographers after speaking on Capitol Hill in response President Donald Trump's address, Tuesday, Jan. 8, 2019, in Washington.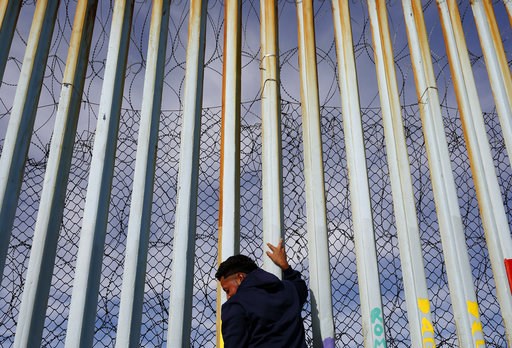 (AP Photo/Gregory Bull). A man holds on to the border wall along the beach, Tuesday, Jan. 8, 2019, in Tijuana, Mexico. Ready to make his case on prime-time TV, President Donald Trump is stressing humanitarian as well as security concerns at the U.S.-Me...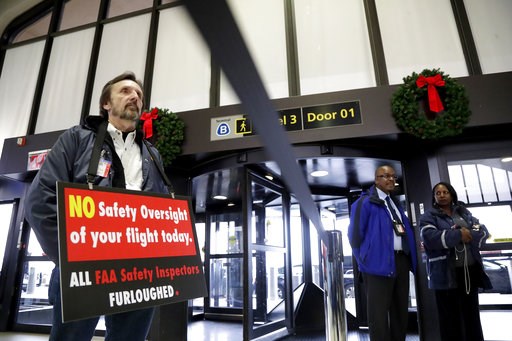 (AP Photo/Julio Cortez). Federal Aviation Administration employee Michael Jessie, who is currently working without pay as an aviation safety inspector for New York international field office overseeing foreign air carriers, holds a sign while attending...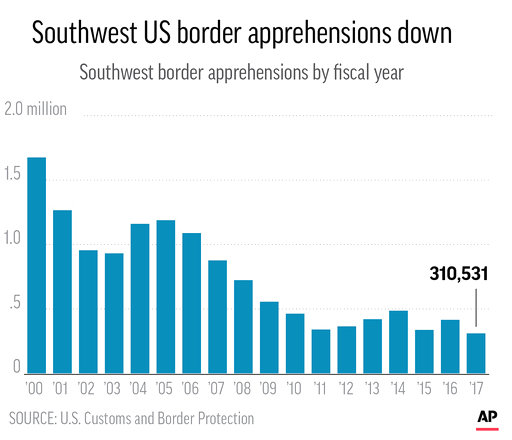 Charts show the number of Southwest border apprehensions since 2000; 2c x 3 inches; 96.3 mm x 76 mm;