Taken on Friday, October 18, 2013 in Garden City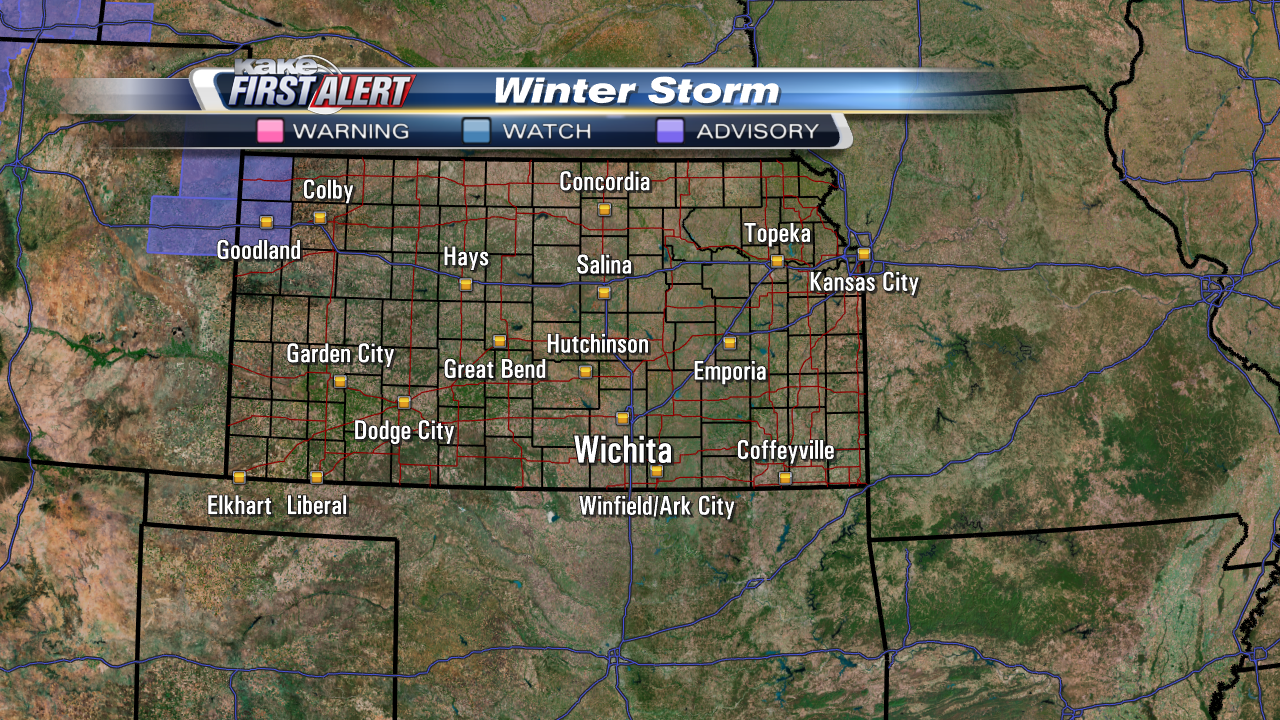 Stay up-to-date with KAKE News:
Friday, October 18, 2013
Residents of far northwest Kansas have received their first measureable snow of the season.
Heavy snow bands developed overnight, dropping snow across Northwest Kansas. While accumulation on roads has been fairly limited, elevated surfaces have been covered.
Snow Totals As of 8:30 a.m. Friday:
Goodland: 5" on elevated surfaces, 1-2" on sidewalks
Edson: 5"
St. Francis: 2"
Colby: 2"
Oakley: 2"
Atwood: 1"
Burlington, CO: 4"
As the storm system tracks south and east into central Kansas, snow will eventually change over to rain. Accumulated snow will melt quickly with highs in the mid to upper 40s in northwest Kansas.
The National Weather Service in Wichita reports the earliest record of snow in the city is a trace on September 26, 1942. The earliest measurable snowfall on record is 0.1 inches on October 22, 1996.
Stay tuned to KAKE News for the latest weather developments.
If you need to report closings or delays, email us at news@kake.com.
Keep up to date with our Interactive Radar and LIVE weather coverage. You can also download the new KAKE News app.
Upload and view weather pictures by clicking here.