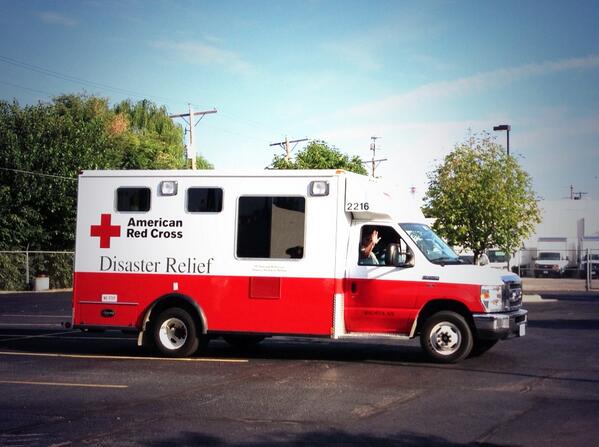 PHOTO: Disaster volunteers leave Wichita for Colorado
Credit: Twitter | @WichitaRedCross
Stay up-to-date with KAKE News:
Stay up-to-date with KAKE News:
Saturday, September 14, 2013
Twelve Red Cross volunteers and six emergency response vehicles from across Kansas left Saturday morning for Colorado to help in the flooding response and recovery.
The volunteers are being sent to a staging area, which allows a large number of supplies and personnel to be quickly deployed to the most affected areas.
"Our hearts go out to those who are coping with this still-evolving disaster," said Bev Morlan, Midway-Kansas Chapter executive director. "As the situation changes, Red Cross will continue to adapt and help everyone who has been affected."
The Wichita volunteers will fill a wide range of roles, including mobile feeding, bulk distribution and the moving of logistical supplies.
Read more about the flooding in Colorado:
Rescues Accelerate As Floodwater Inundates Colorado