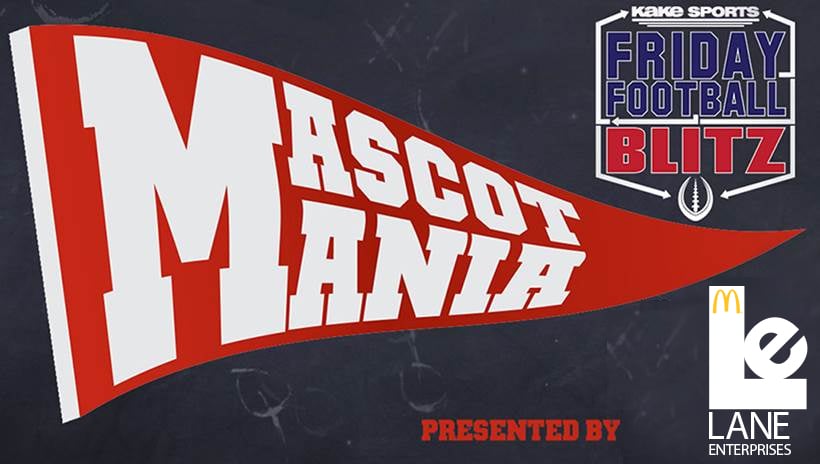 Welcome to Mascot Mania! You could help win a new Mascot Costume for your favorite High School in KAKEland. Just find your Region, and find your High School. Register and vote up to once per day starting Friday 9/1/17.
Regional winners win a great prize for their school, and the Grand Prize Winner receives the new custom Mascot Costume.
Watch for updates as to how your school is doing in KAKE Sports at 10 p.m. Friday nights at 10
To sign up for weekly updates via mobile click here.
Mascot Mania's "Final 5" will conclude with the winning high school announced on Friday, November 3rd in the KAKE 10 p.m. news.
Good Luck!
Here are our 5 Regional Finalists:
Central Region- Pawnee-Heights
North Central Region-Tipton
Northwest Region-Bird City-Cheylin
South Central Region-Rosalia/Flint Hills
Southwest Region-Kinsley
Results as of September 14